Almond Frangipane Toast is rich and exquisitely delicious, sweet and quick and easy to make.
Cuisine : Baking Course : Condiment Skill Level : Novice
Prep : 130 mins Cook : 12 mins
Ready in : 142 mins Serves : 6
---
INGREDIENTS:
Ingredients for Sponge Dough
150g Bread Flour
100g Water
3/4 tasp Yeast
1 tsp Sugar
Ingredients for Almond Frangipane Cream
50g Butter
50g Raw Sugar
50g Almond Powder
1 Egg
2 tsp Plain Flour
Almond Flakes & Snow Powder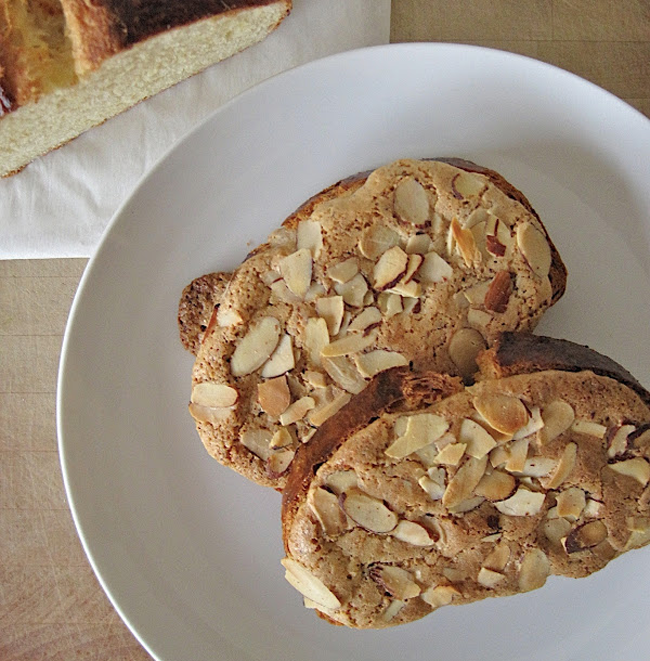 DIRECTIONS:
To make the sponge dough, follow step 2.
Combine all of the ingredients and rest for 2 hrs. Leave it overnight in the fridge.
To make the Almond Frangipane Cream, follow steps 4 to 7.
Beat butter and sugar for 3 mins.
Add in the almond powder and beat for 1 min.
Add in the beaten egg and flour and mix till all combined cream.
Spread frangipane cream on bread slices and baked for 12 mins or till golden brown.