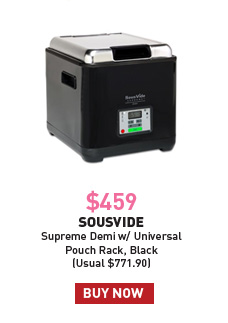 If you are like us, the same tired tricks will just not cut it. Here are some ideas that are also easy to pull off! And you can thank us later.
1. Instead of… A fancy dinner at a posh restaurant
Why not try… Cooking with your mate!
Date night at a posh restaurant on Valentine's Day? Groundbreaking. Why not cook instead? You don't have to shoot for the skies here. Just whip up something simple and earnest, let the wine start flowing and VOILA! You have your very own private, inexpensive Valentine's Day settled. For recipe ideas, you can get the ToTT store cookbook, "365 Days of Fun: Recipes for any occasion" at just $12.90. You will be surprised at how easy (and cheap) it is to prepare a feast for two!
2. Instead of… A box of fancy chocolates
Why not try… Personalized chocolate cupcakes or cookies!
There's nothing wrong with a box of fancy, dark chocolates – they've been known to be an aphrodisiac. But nothing expresses sincerity more than something that is personalized! If you are strapped for time, try your hand at our Bake&Go corner – all the prep work is done, you literally bake and go! Bake a fresh batch of cookies or a box of delicious chocolate cupcakes and decorate them with icing and sprinkles. Earn bonus points if you shape the cookies with your hands!
3. Instead of… A bottle of bubbly
Why not try… Making your own molecular margaritas!
It's Valentine's Day (and Saturday night!), you have made it through the long week and it's time to treat yourselves and have fun by making your own molecular margaritas. While a bottle of champagne is always a good idea, why not experiment with the Margarita R-Evolution Kit? Concoct different margaritas for each other and keep the champagne as a back-up if all else fails!
4. Instead of… A slice of cake for dessert
Why not try… Making your own dessert table!
Home-made ice cream, granitas, sorbets, hot fudge sundaes, brownies, cakes, cookies, you name it! The Cuisinart Frozen Yogurt, Ice Cream & Sorbet Maker is the perfect ice cream machine you need for such an occasion. It makes perfect ice creams, frozen yoghurts in 20 minutes or less, with no fuss and no mess! Spend the day in the kitchen together and just have fun! After all, who has time to think about the calories on Valentine's Day?
5. Instead of… Staying at home to avoid the crowd (if you are single)
Why not try…  Meeting new friends at a Speed Dating Class?
Meet new friends in this fun and collaborative hands-on cooking class this Valentine's Day! Pick up cooking tips and techniques along the way with Chef Vivian Pei's 'Cook, Eat, Love – It's a Date!' Speed Dating Class and who knows, you might end up taking away more than just cooking tips!