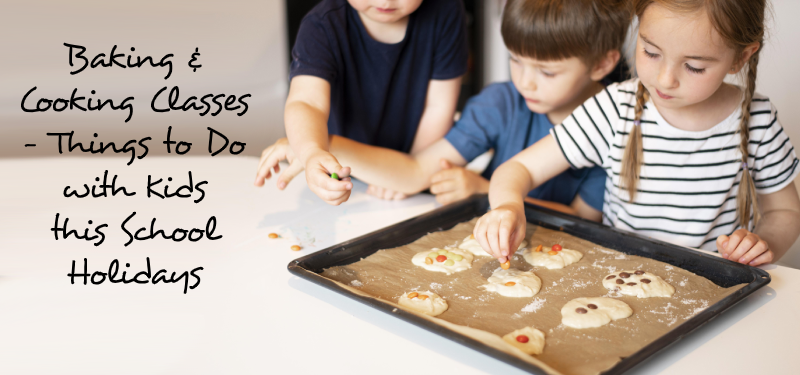 Baking is one activity that has stood the test of time and seems to span any age, making it a fun activity for parents and children to do together. Allowing your kids to help out in the kitchen gives them a sense of accomplishment, knowing that they had a part of play in whipping up a delicious meal.
We've come up with a list of baking & cooking classes that will not only keep your kids entertained this year-end holidays, but also allow them to learn new skills as well. Get your kids to don their aprons, adjust their chef hats, and get ready for a gastronomical adventure together!
The ultimate fun-filled Parent-Child Cooking and Baking Class. Under the guidance of our professional ToTT Chef Instructors, kids will learn to cook and bake from scratch!
Our classes include Asian Cuisine such as Japanese Udon, Western Cuisine such as fresh handmade pasta and pizza making and not forgetting Christmas festive classes. 
Suitable for Ages 5-12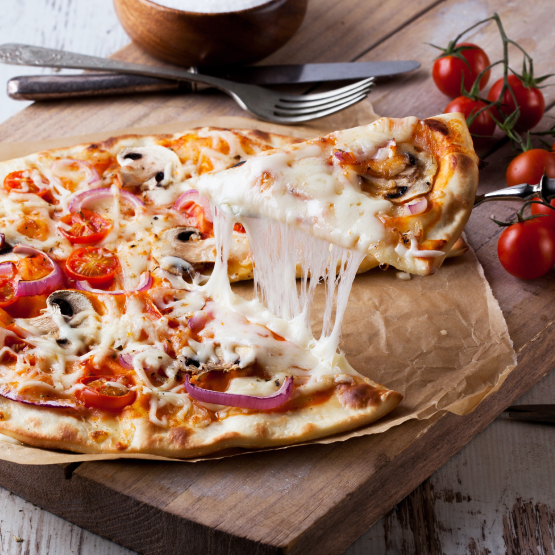 ToTT Junior Chef: Pizza & Cupcakes
Master the art of making the famous Italian pizza.
Learn the science behind making the pizza dough and how to knead a perfect bouncy pizza dough base under the guidance of Chef Michele. Have fun topping it with your favourite ingredients and enjoy a delicious homemade pizza, just like if you walked into a Pizzeria in Italy.
No meal is complete without dessert! Learn to bake moist and fluffy red velvet cupcakes and make your own luscious vanilla cream cheese frosting. The sweet marriage of buttermilk and vanilla with a little cocoa brings the taste to another level!
At the end of the class, bring home your creations and share it with your family.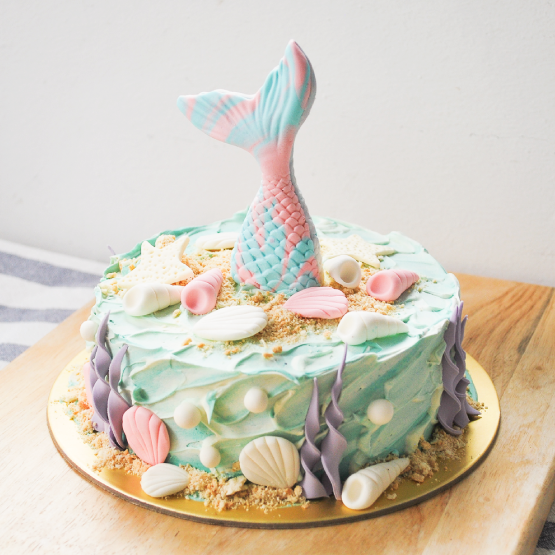 ToTT Junior Chef: Mermaid Buttercream Cake
Dive down to Atlantis with this Mermaid Buttercream Cake! In just under 3 hours, learn how to make vanilla swiss meringue buttercream and work with fondant to sculpt mermaid tails, seashells and other decorative ornaments. Chef Claire will also share the various tips and techniques of layering and frosting. So if you are hosting a tea party, don't miss out on this class as you will be the next Mary Berry!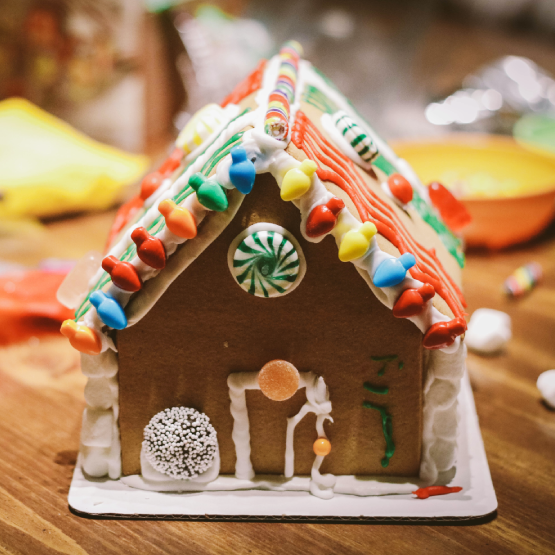 ToTT Junior Chef: Gingerbread House
Get a kick-start to holiday fun! Skip the prep and mess at home, and build your own Gingerbread House together with your child this Christmas at ToTT. Start off by learning how to prepare the gingerbread dough and assembling the baked pieces into your personal gingerbread house. Complete it by decorating with your favourite sweets, chocolates and icing – a perfect class for parents and children to celebrate the Christmas spirit!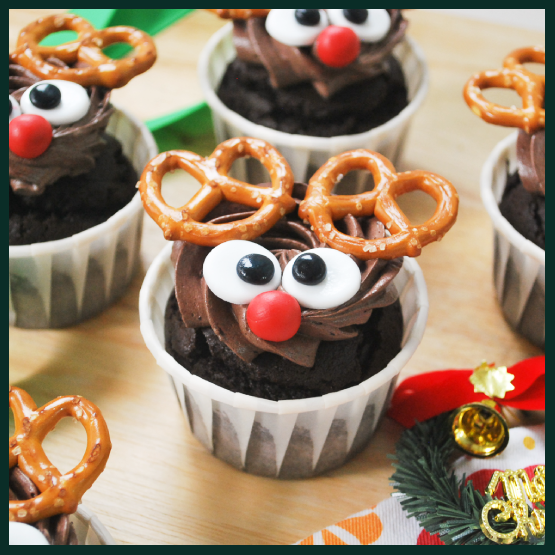 It's the most wonderful time of the year! There is nothing more rewarding than spending time together creating a delectable Christmas feast for the entire family. Join us in our festive baking and cooking session this festive season! In our special Christmas themed class, your little Chefs will learn to make wonderful baked goods inspired by Christmas traditions around the world.
Guided by our ToTT Chef-Instructors, you will learn practical skills needed to master making your own Christmas goodies! Look forward to classes such as Gingerbread House, Reindeer Cupcakes, 3-Course Christmas Course, Cookie Decorating and more!
Come and celebrate Christmas together with us at ToTT!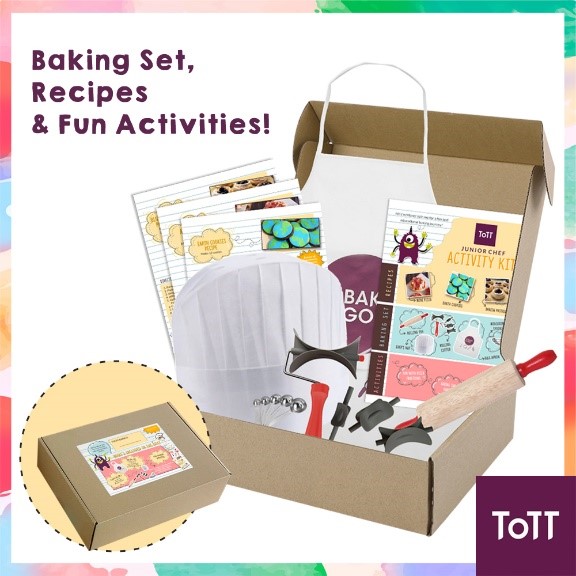 Engage your kids through a fun family baking activity with easy step-by-step picture recipes; a great way to bond with your child away from the tele. Each box comes with real baking tools needed for the recipes which you can add to your kitchen collection. Also included is an activity booklet with learning worksheets, puzzles, fun facts, trivia and simple craft ideas related to the recipes.
This also makes a great gift for little chefs in training! Get yours today and join our resident MonsterChef Mimo for a fun and educational baking adventure.
Find out more: https://tottstore.com/junioractivitybox/