With just 6 ingredients, you can indulge Chocolate Ice Cream infused with Smoked Whisky Barrel as it marries the sweetness of chocolate and bitterness of smoked whisky!
Cuisine : Baking Course : Dessert Skill Level : Novice
Prep : 10 mins Cook : 15 mins Ready in : 25 mins  Serves : 1-2 Servings
---
INGREDIENTS                                          
600ml Milk
200g Sugar
6 Eggs
450ml Cream
200g Good Dark Chocolate
Whisky Barrel Wood Chips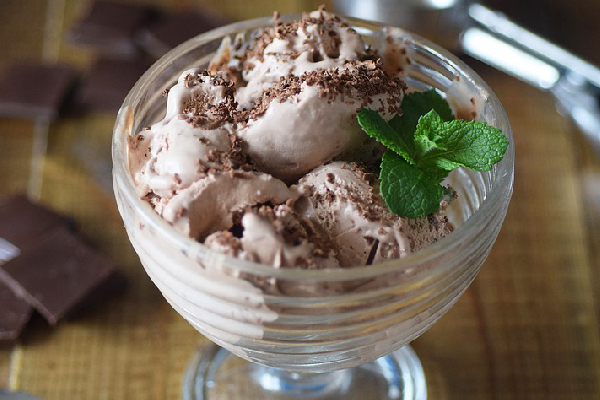 DIRECTIONS FOR INFUSED MILK          
Place the chocolate into a double boiler and by low heat, melt the chocolate.
Place the milk into a sauce pot – cover with cling film and smoke. Wait till the smoke has disappear and re-do this process for 3 times. Best to keep overnight.
DIRECTIONS FOR ICE CREAM   
Preheat the infused milk and cream.
Separately whisk the sugar and the egg yolk till creamy – add the chocolate – stir well, add the warm milk mixture into the egg mixture – strain thru a chinois and put back onto the stove.
Stir constantly till you have reached custard stage. Cool down and transfer into the ice machine and run the program till set.
Alternative: Smoke the ice cream at the time when churning the ice cream.