A simple yet flavourful marinade that complements the beef and is perfect with rice.
Cuisine : Asian Course : Main Skill Level : Novice
Prep : 250 mins Cook : 10 mins
Ready in : 260 mins Serves : 2
---
INGREDIENTS:
500g Sliced Beef
100g Sliced Yellow Onion
Ingredients for the Seasoning
2 tbsp Sake Cooking Wine
2 tbsp Korean Sesame Oil
1/2 tbsp Minced Ginger
1 tbsp Minced Garlic
15g Sugar
1 tsp Vetsin
4 tbsp Kikoman Light Sauce
11/2 tsp Dark Soya Sauce
1/4 tsp Pepper Powder
2 tsp ** Black Pepper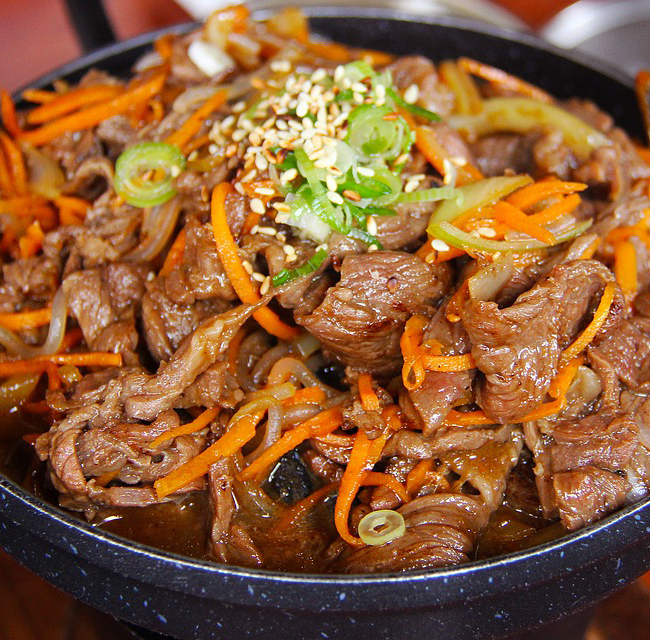 DIRECTIONS:
Mix all the seasonings except for the Sake cooking wine and marinate the sliced beef for minimum 8hrs.
Sprinkle beef with diluted sake (diluted with water 1:3). Then, pan-fry under high flame.
Pour beef over pre-heat hot plate & sprinkle the toppings.