This spicy blend is made up of mainly belachan, lemon grass, galangal and shallots. Most suitable as a base for making assam laksa. This paste can be stored up to 6 month in the freezer.
Cuisine : Asian Course : Condiment Skill Level : Novice
Prep : 15 mins Cook : 0 mins Ready in : 15 mins Serves : 10

---
INGREDIENTS:
200g Shallots
90g Lemon Grass
80g Galangal
30g Garlic
40g Ginger
10g Belachan Powder or Maggi Balachan Granules
50g Buah Keras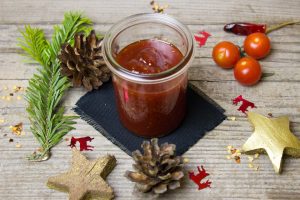 DIRECTIONS:
Blend all ingredients for spice paste together.
Keep frozen and defrost one day ahead in fridge when ready to use.