Start your meal with a sophisticated and easy-to-cook Shellfish Bisque with Pan Seared Tiger Prawns!
Cuisine : European  Course : Appetizer  Skill Level : Novice
Prep : 10 mins Cook : 40 mins Ready in : 50 mins  Serves : 1-2 Servings
---
INGREDIENTS                                          
100g Prawn heads/ shell
10ml Olive Oil
1 tsp Tomato Paste
¼ tsp Carrot Diced
¼ Stalk celery, diced
¼ Onion, diced
1 Clove of Garlic
¼ Orange's Zest
50ml White Wine
200ml Vegetable Stock
1 Tomato, diced
1 Sprig Thyme
100ml Cream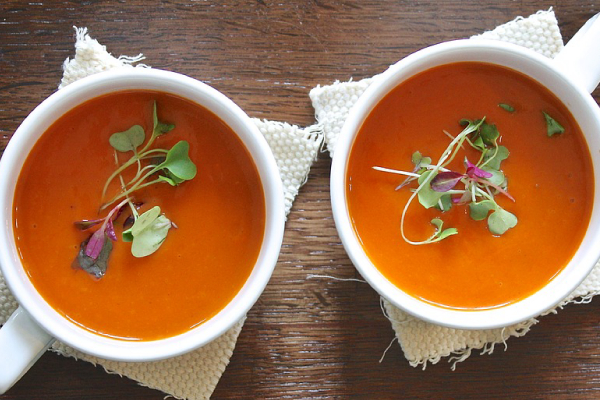 DIRECTIONS
Heat olive oil in a large pan and fry prawn heads and shells over medium high heat till red, add tomato paste and fry for another minute.
Add the carrot, onion, celery, garlic, orange zest and fry till it's lightly golden brown. Add white wine and reduce.
Add the stock, tomato and thyme and simmer for 20 minutes.
Pass through a sieve into a small pot, add the cream and simmer for a further 5 minutes. Season and serve with aioli & seared prawns and croutons.