Learn to make this amazing Rosemary Olive Bread which is crusty outside and moist on the inside.
Cuisine : Baking Course : Condiment Skill Level : Novice
Prep : 6 hrs 15 mins Cook : 40 mins Ready in : 6 hrs 55 mins Serves : 2-4 Serving
---
INGREDIENTS:
Sponge Dough

80g Whole Meal Flour
140g Bread Flour
160g Tap Water
1 tsp Yeast

Bread Dough

Group 1

100g Bread Flour
2 tsp Salt
1 tbsp Honey
60g Water
1 tbsp Olive Oil

Group 2

1 tsp Rosemary Herbs
70g Olive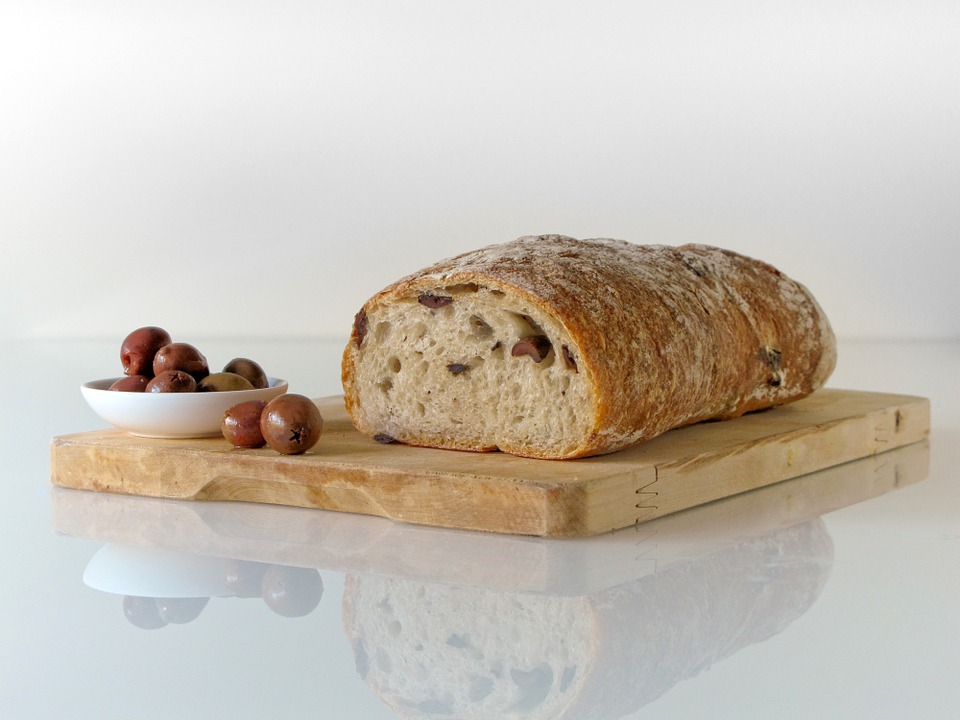 DIRECTIONS FOR THE SPONGE DOUGH
Combine all ingredients & knead for 5mins & ferment for about 5hrs.
 DIRECTIONS FOR THE BREAD DOUGH
Add in all the Group 1 ingredients and the sponge dough and knead for 5 minutes.
Bulk fermentation for 1hr.
Add in the herbs and rosemary.
Do few folding. (See demo).
Scale into Batard shape.
Glaze with water and sprinkle with desired grains or oats.
Proof till double and slash a line across the length of the loaf.
Spray water generously before baking.
Bake at medium shelf at 180ºC for 30-40 minutes.