Try this Red Wine Prune Loaf recipe from Chef Julie for a breakfast fix!
Cuisine : Baking Course : Condiment Skill Level : Novice
Prep : 22 hr Cook : 20 mins Ready in : 22 hr 20 mins Serves : 6-8 Servings

---
INGREDIENTS:
POOLISH DOUGH

200g Bread Flour
200g Water
50g Sourdough
If you do not have sourdough, yeast is fine
Active Yeast

1/8 tsp Instant Yeast
1 tbsp Water

MAIN DOUGH

230g Bread Flour
9g Salt
220g Water
2 tsp Honey
1 tsp Instant Yeast
50g Walnut
100g Prune
4 tsp Red Wine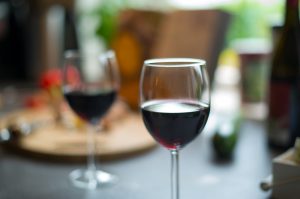 DIRECTIONS FOR POOLISH DOUGH
Combine all ingredients well and sit at room temperature for 1.5hr before keeping it in the fridge for 16hrs -20hrs.
DIRECTIONS FOR MAIN DOUGH
Soak the prune with red wine overnight.
Mix all the ingredients together. Add in the water gradually.
Knead till gluten has formed.
Let it ferment for 1hr.
Shape dough 2 portions and shape into oval shape. Dust with flour.
Proof for 1hr at 26C.
Bake at 200C for 20minutes – 25minutes.