Make your own Ravioli with this recipe and savour the robust flavour of Porcini. Portobello mixed with Parmesan and Ricotta filling.
Cuisine : European Course : Main Skill Level : Novice
Prep : 25 mins Cook : 15 mins Ready in : 40 mins Serves : 4 Servings
---
INGREDIENTS:
Fresh Pasta

100g OO pasta flour
1 Small egg

Filling

2 Portobello mushroom
2 Swiss mushrooms
2g Dried porcini, soaked in water
40g Ricotta
25g Mascarpone
10g Parmesan
Salt and pepper
2 tbsp Olive oil

Sauce

50g Butter
2 Shallots, minced
Cream
Garnish: Chives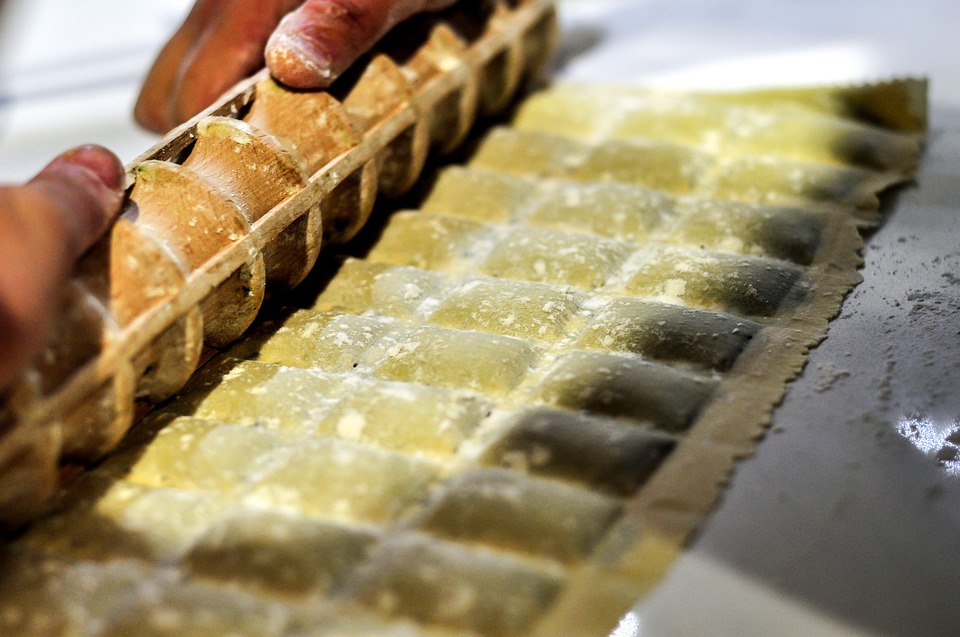 DIRECTIONS FOR FRESH PASTA
Knead ingredients into a ball.
Pass through pasta machine and cut.
Cut out with ravioli cutter.
DIRECTIONS FOR FILLING AND SAUCE
Prepare the filling by blitzing the cheeses with Swiss mushrooms, Portobello, and porcini with 1 tbsp of olive oil, salt and pepper.
Place a ball of filling in the centre of half of the pasta rounds, then brush the edges with water. Place another pasta round on top of each one and press the edges together to seal, stretching the dough slightly and moulding it around the filling with your fingers to make sure there are no air gaps.
In a pot of salted water, cook the ravioli for 2-3 minutes.
In a fry pan, add butter and olive oil and minced shallot.
Cook until shallots are soft (about 2-3minutes).
Pour in porcini water and reduce in half.
Finish with cream.
Add cooked ravioli and serve with fresh chives.