A rich and filling Porcini Soup with both Dried Porcini and Portobello mushrooms drizzled with truffle oil is the perfect dish for a chilly day!
Cuisine : European Course : Appetizer Skill Level : Novice
Prep : 20 mins Cook : 60 mins Ready in : 1 hrs 20 mins Serves : 2-4 Servings
---
INGREDIENTS
5g Dried Porcini
2 Large Portobello Mushrooms – sliced
½ Yellow Onion – Diced
Olive Oil
Butter
Truffle Oil
Truffle Salt
Cream
Chives for Garnish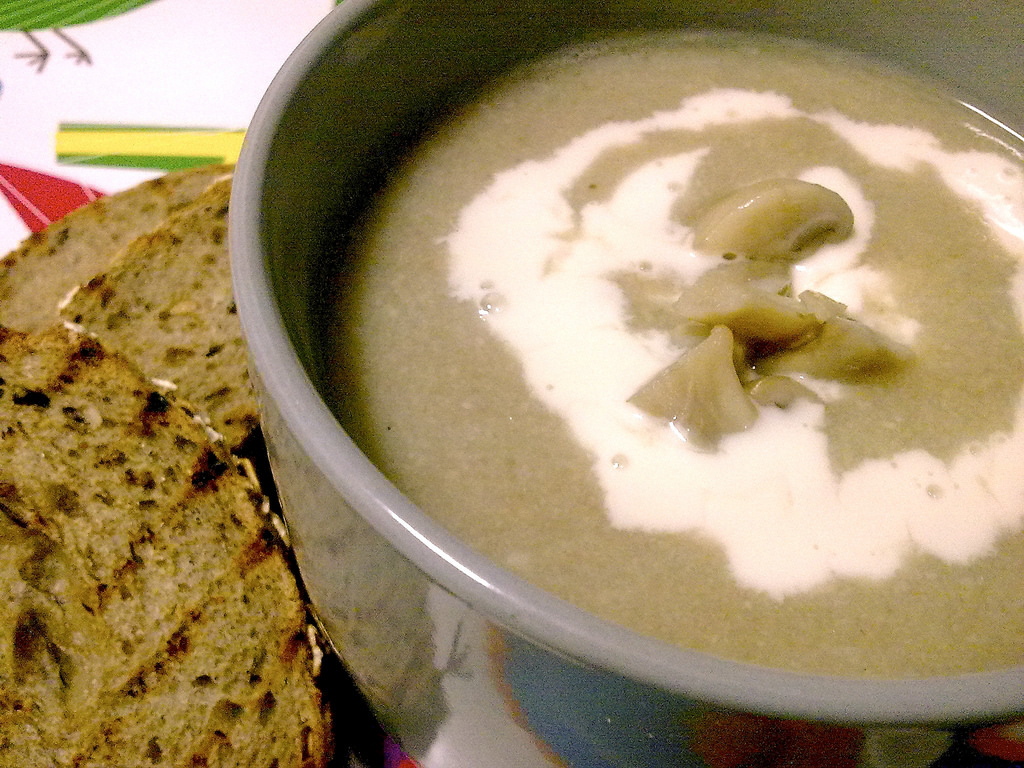 DIRECTIONS:
Soak dried porcini in boiling water. Allow to sit for minimum 20 minutes – this is your mushroom stock.
In a saucepan, melt some butter with olive oil.
Add diced onion and fry until softened.
Add sliced Portobello mushrooms until softened.
Add in porcini until softened.
Add in stock, being careful to retain the last tablespoon of stock as this part contains the most sediments; stir and allow to simmer for 20-30 minutes.
Switch off the fire and allow to cool.
After soup is cooled, it can be blended with an immersion blender or in a high speed blender.
Before serving, heat up soup and finish with cream, drizzle with truffle oil and salt and garnish with chives or parsley.