Soft and juicy chicken meatballs flavoured with parsley, thyme and garlic will be a major hit within kids!
Cuisine : European Course : Appetizer Skill Level : Novice
Prep : 35 mins Cook : 5-10 mins Ready in : 40-45 mins Serves : 2 Servings
---
INGREDIENTS:
200g Chicken, minced
¼ cup Breadcrumbs
¼ cup Onion, finely chopped
2 cloves Garlic, minced
1 Egg, lightly beaten
1 tbsp Dried Parsley Flakes
1 tbsp Dried Thyme Leaves
1 tbsp Olive Oil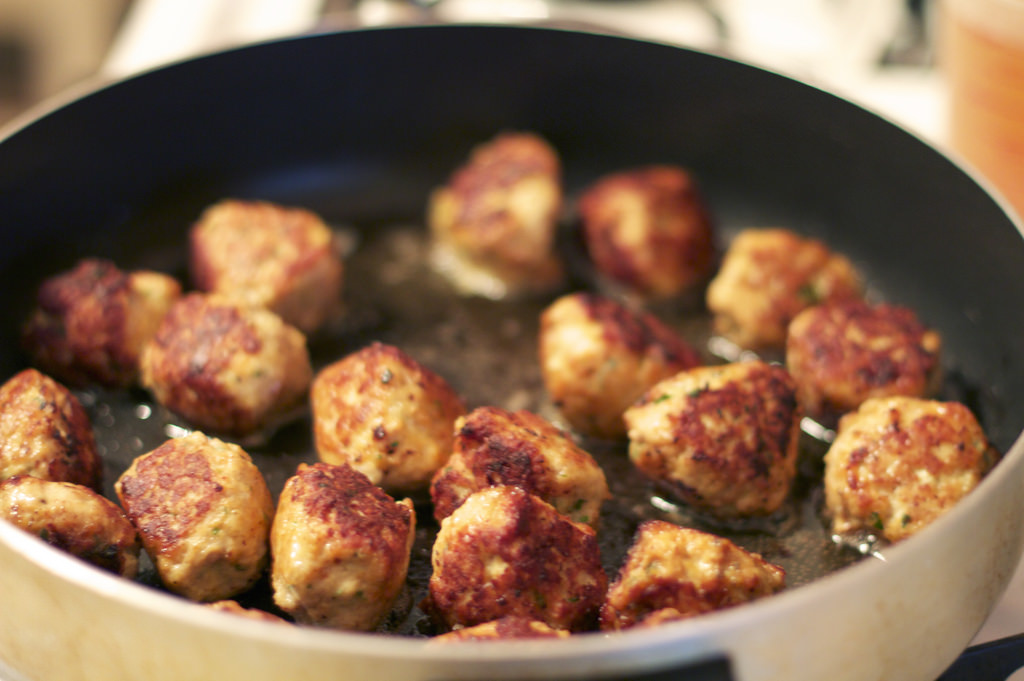 DIRECTIONS 
Add the minced chicken to a large bowl with all other ingredients and season well with pepper and sea salt.
Mix gently to combine using clean hands. Shape the mixture into balls slightly smaller than a golf ball.
Cover and refrigerate for 20 minutes to set.
Heat a little oil over a medium-high heat in a large frying pan and brown the meatballs all over, continue for the rest of the meatballs.
Once browned, remove carefully with tongs and set aside on a plate.