Learn to make Cilantro Lime Chicken Thigh that is sous vide to perfection with Chef Andrea'a recipe!
Cuisine : European Course : Main Skill Level : Novice
Prep : 20 mins Cook : 1 hr 25 mins Ready in : 1 hr 45 mins Serves : 1 Serving
---
INGREDIENTS:
1 no (200g) Chicken Thigh
50g Roasted Potatoes
50g Garden Vegetables
10g Cilantro
10g Lime
10g Garlic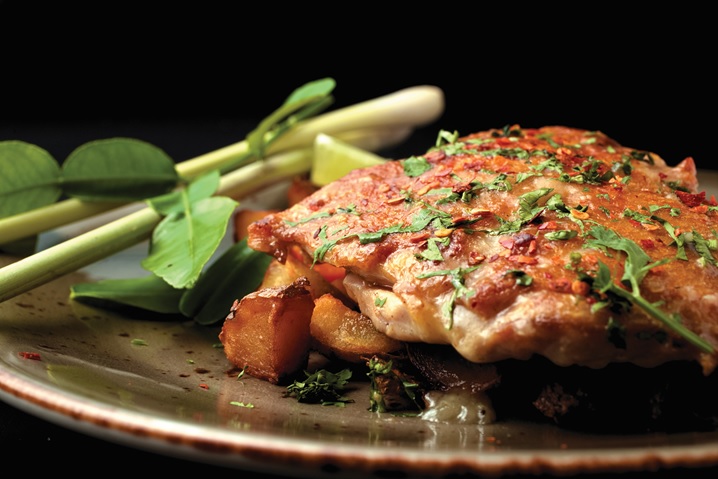 DIRECTIONS FOR CILANTRO LIME CHICKEN THIGH
Marinate the chicken thigh with cilantro and minced garlic.
Vacuum the chicken thigh & sous-vide for 1hour at 65˚C.
Remove the meat from the bag and sear till golden brown on both side.
Garnish with chopped cilantro and lime juice.
DIRECTIONS FOR GARDEN VEGETABLES
Boil a pot of water to blanch the garden vegetables.
In a pot, melt butter, sauté & season the garden vegetables with salt & pepper.
Cook the potatoes in boiling water.
When the potatoes are cooled down, cut into bite-sizes.
Marinate with olive oil, salt and pepper.
Preheat the oven to 180˚C, and bake for 15-20 minutes.