If you love Mochi, you will love these Mochi Cheese Bread Rolls that is soft, chewy and simple-to-make!
Cuisine : Baking Course : Dessert Skill Level : Novice
Prep : 15 mins Cook : 25 mins
Ready in : 40 mins Serves : 6-8 Servings
---
INGREDIENTS:
110g Glutinous Rice Flour
15g Tapioca Starch
50g Parmesan Cheese
1/2 tsp Salt
1 Egg
35g Melted Butter
60g Milk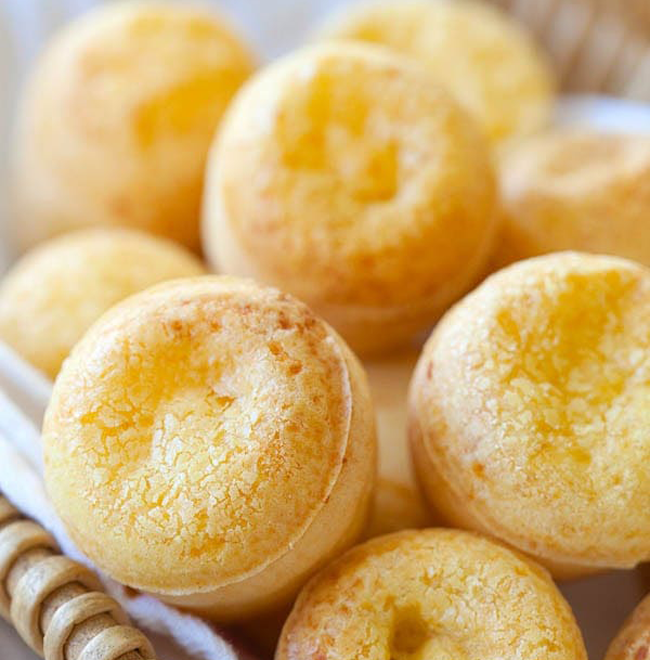 DIRECTIONS:
Sieve flour together.
Add Parmesan cheese and salt and set it aside.
Bring butter and milk to a boil.
Whisk into flour mixture followed by eggs.
Bake at 180C for 25 minutes.