The Cooking Doctor shares her childhood favourite with us – make these for a perfect afternoon snack along with a cup of tea!
Cuisine : Baking Course : Dessert Skill Level : Novice
Prep : 30 mins Cook : 15 mins Ready in : 45 mins Serves : 4-6

---
INGREDIENTS:
5 Large eggs, separated
90g Sugar
100g Cake flour
20g Cocoa flour
1 tsp Instant coffee granules
¼ tsp Cream of tartar
50ml Melted butter (or vegetable oil)
50ml Hot milk
1 tsp Vanilla paste
½ tsp Salt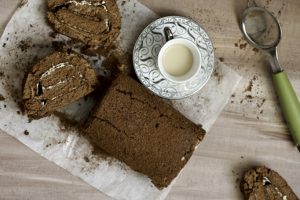 DIRECTIONS:
Whisk the egg whites with cream of tartar and half of the sugar until pale and fluffy.
In a separate bowl, whisk the egg yolks with remaining sugar and vanilla until homogenised.
Mix the coffee granules with hot milk and melted butter.
Sift in the cake flour along with salt and cocoa powder to the batter.
Finally fold in the stiff egg whites.
Pour the batter onto a greased and lined swiss roll pan and bake for 15 mins at 200°C.
Once the cake is cooled, spread some whipping cream and melted chocolate on top.
Roll tightly into a roulade.