If you want to add a extra notch to your dinner, try cooking Grilled Filet Mignon. Yes, it does sound like a lot of work but it takes less than an hour to prepare this dish. This simple meat with some delicious sides is the way to go!
Cuisine: European Course : Main Skill Level : Novice
Prep :  30 mins Cook : 25 mins Ready in : 55 mins  Serves : 1 serving
---
INGREDIENTS             
140g Filet Mignon
20g Baby Potatoes
10g Asparagus
10g Un-salted Butter
8g Garlic
2g Parsley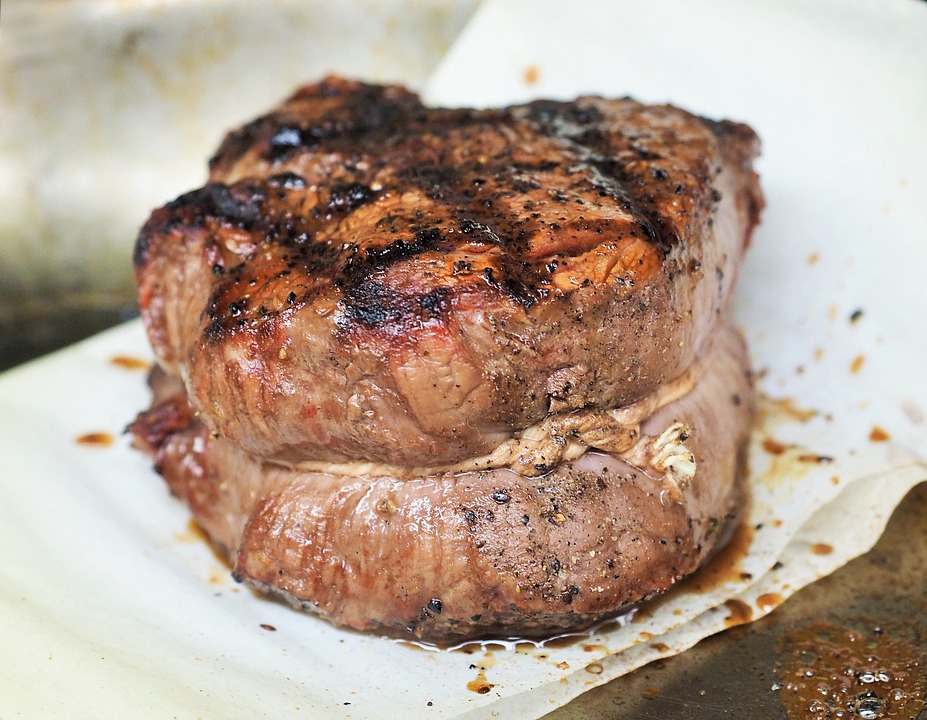 DIRECTIONS TO ORANGE BLOSSOM SYRUP
Grilled Filet Mignon
Vacuum the filet mignon and sous-vide for 30mins at 56˚C.
Remove from the bag, season and sear on the hot griller.
Top with Herb Garlic Butter.
Baby Potatoes & Asparagus
Cook the potatoes in boiling water.
When the potatoes are cooked, season with salt & pepper.
Boil a pot of water to blanch the asparagus.
In a pot, melt butter, saute & season the asparagus with salt & pepper.
Herb Garlic Butter       
Soften the unsalted butter at room temperature.
Peel and chop the garlic and parsley.
Mix together.