Fried Beancurd Skin Dumpling with Chives and Prawns served with Mayonnaise
by Julie Yee
Make this easy-to-make and delicious Dim Sum Classic, Fried Beancurd Skin Dumpling with Prawns, at home with Chef Julie's recipe!
Cuisine : Asian Course : Condiments Skill Level : Novice
Prep : 20  Cook : 8 mins Ready in : 28 mins  Serves : 6-8 Servings
---
INGREDIENTS             
150gm Chinese Chives (cut into 1cm long)
50gm Diced Carrot
150gm Prawn
100gm Minced Pork
Seasoning

2 tsp Oyster Sauce
White Pepper as desired
½ tsp Sugar
½ tbsp. Cooking Wine
1 tsp Garlic/Sesame Oil
1 tsp Potato Starch
** Beancurd sheet – wipe with a clean damp towel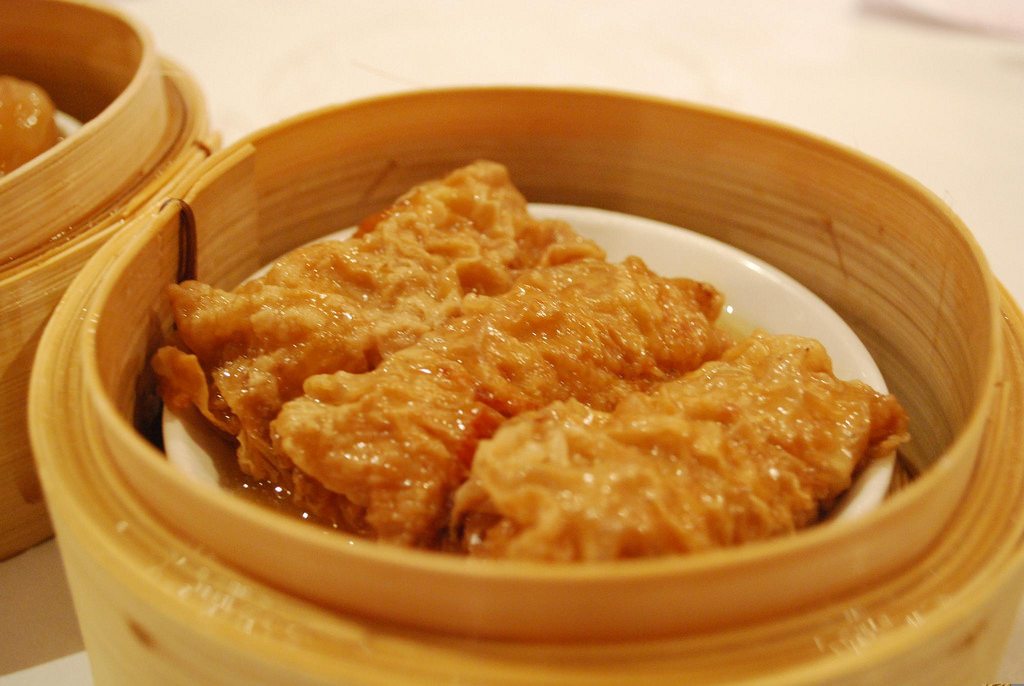 DIRECTIONS FOR STEAMING/ FRYING THE DUMPLINGS
Combine all the ingredients and seasoning together.
Cut beancurd sheet into 10cm x 10cm square.
Spoon some filling on each skin and fold into half, forming a moon shape.
Brush the edges with potato starch water and seal by pleating or just stick 2 sides together.
Heat oil and deep fry rolls under medium low heat. Or steam for 8 minutes.