Learn to make the perfect Pate A Choux with this simple recipe from Chef Charlynn!
Cuisine : Baking Course : Dessert Skill Level : Novice
Prep : 15 mins  Cook : 15 mins Ready in : 30 mins Serves : 1 serving
---
INGREDIENTS             
33g Water
33g Milk
33g Butter
3g Sugar
5g Salt
43g Plain Flour
67g Eggs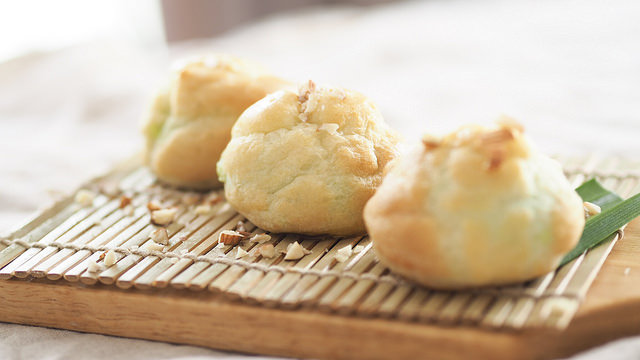 DIRECTIONS
Bring water, milk, butter, sugar and salt to a boil.
Whisk in plain flour and dry the dough till it pulls away from the sides of the pot.
Transfer mixture to a stand mixer and gradually incorporate eggs.
Transfer mixture to a piping bag.
Pipe mixture and steam bake at 200C for 15 minutes, 150C for 15 minutes.