Enjoy a smooth, creamy and velvety Dulcey tea time spread that is buttery and not too sweet!
Cuisine : European  Course : Condiment Skill Level : Novice
Prep : 5 mins Cook : 5 mins Ready in : 10 mins Serves : 2-4 Servings
---
INGREDIENTS:
225g Unsweetened Condensed Milk
75g Glucose
410g Valrhona Dulcey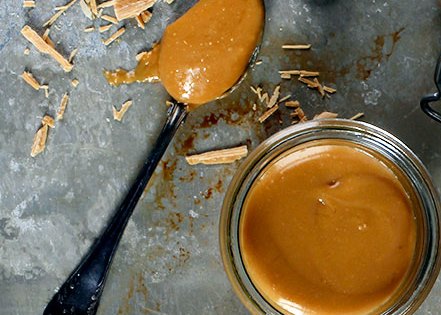 DIRECTIONS:
Fully melt Valrhona Dulcey.
Combine unsweetened condensed milk and glucose and bring to boil, making sure glucose fully melted.
Make an emulsion with the unsweetened condensed milk, glucose and melted Valrhona Dulcey, blend with a hand blender and portion into jar.