Fill your cream puffs with Crème Mousseline, a decadent combination of milk, butter and Orange Cointreau!
Cuisine : Baking Course : Dessert Skill Level : Novice
Prep : 5 mins Cook : 20 mins Ready in : 25 mins Serves : 2-4 Servings
---
INGREDIENTS:
175g Whole Milk
½ tbsp. Vanilla
2 Egg Yolks
50g Castor Sugar
18g Pastry Flour
100g Unsalted Butter
1 tbsp Orange Cointreau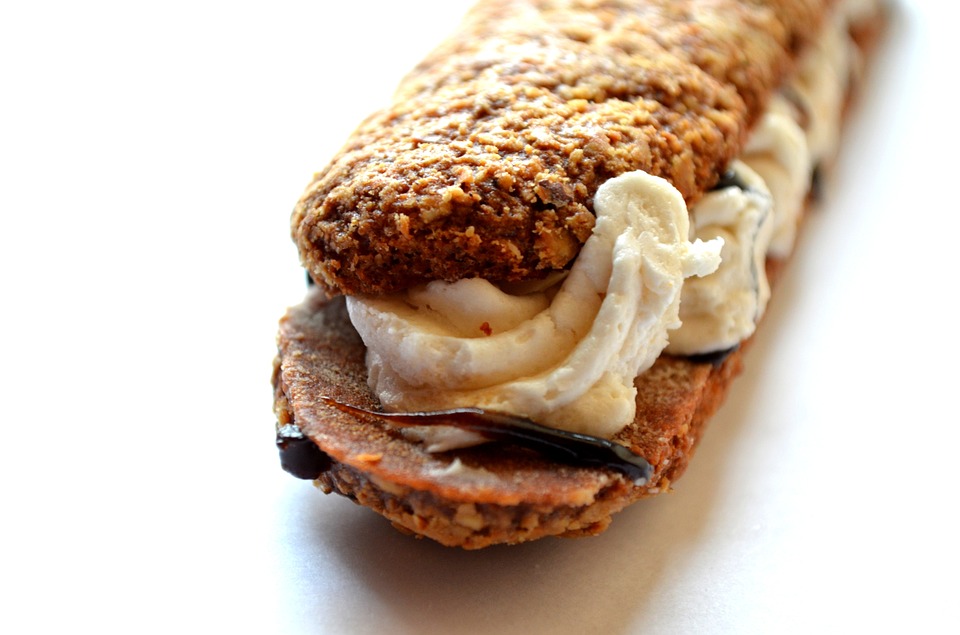 DIRECTIONS 
Place milk and vanilla in a saucepan and bring it to a boil.
Remove from heat and set aside.
Whisk egg yolks with sugar until mixture is pale yellow in color.
Add flour & mix well.
Pour cream in egg yolk mixture, then return to saucepan. Bring to a boil over high heat, stirring constantly.
Continue to beat mixture until it thickens and become smooth and glossy.
Remove from heat and cool.
Beat butter in a mixer till creamy and add cooled cream. Whisk till combined.
Add orange cointreau and mix well.