Coconut Yam Mousse, a silky smooth and airy dessert by Chef Claire is the perfect finish to a dinner.
Cuisine : Baking Course : Dessert Skill Level : Novice
Prep : 20 mins Cook : 25 mins Ready in : 45 mins  Serves : 1-2 Servings
---
INGREDIENTS             
200-210g Fresh Yam, steamed
40g Butter, unsalted
40g Sugar, white
100g Coconut Milk or Coconut Cream for a stronger coconut flavour
150g Dairy Whipping Cream, 35% fat
½ tsp Gelatin, powder
*Bloomed in 1 tsp cold water and then dissolved in 2 tsp hot water
* Amount can be increase to ¾ tsp depending in liking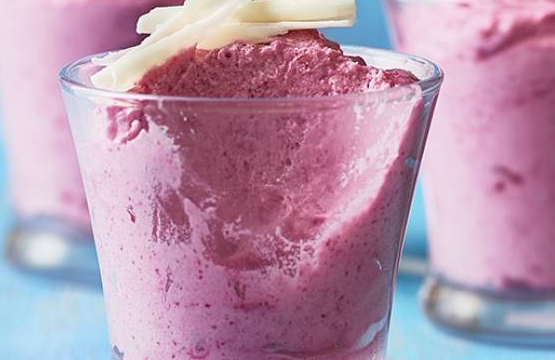 DIRECTIONS
Puree the hot steamed yam with sugar and coconut milk. You may also mash by hand for a more textured yam paste.
In a pan, heat butter till melted and bubbly. Add pureed yam mixture and fry for 3-5mins till fragrant. Set aside in the fridge to cool completely.
Whip dairy cream to soft firm peaks.
Add ¼-1/3 of the whipped cream to loosen the cold pureed yam paste.
Fold in the rest of the cream till well combined. Divide into 3 equal portions and set in the fridge.
* Keeps in the fridge up to 3 days.