Tempt your taste bud with this buttery chocolate sponge cake shared by Chef Wei Xian!
Cuisine : Baking Course : Dessert Skill Level : Novice
Prep : 15 mins Cook : 60 mins Ready in : 75 mins Serves : 8

---
INGREDIENTS:
108g Cake flour
18g Cocoa powder
25g Baking powder
90g Butter
144g Sugar
25g Salt
100g Egg
50g Sour cream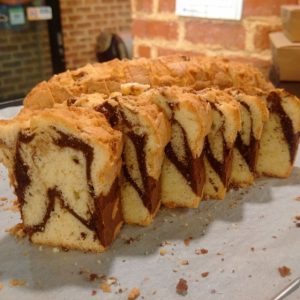 DIRECTIONS:
Sift the flour, baking powder, and cocoa powder together.
Cream the butter until light and lump-free.
Add the sugar and salt. Cream till light and fluffy.
Add the dry ingredients and eggs into the butter mixture. Alternate between eggs and dry ingredients.
Fold in the sour cream.
Portion into greased loaf pan and bake at 180ºC till the cake bounce back when lightly pressed.