A delicious and easy-to-prepare beef fillet that is seasoned perfectly with herbs, chicken stock and lemon will leave you wanting more.
Cuisine : European Course : Main  Skill Level : Novice
Prep : 10 mins Cook : 8-10 mins Ready in : 28-30 mins  Serves : 2 Servings
---
INGREDIENTS:
1 Beef Fillet
50ml Chicken Stock
Thyme
Rosemary
Bay Leaf
Parsley
1 Lemon
Capers
Salt and Pepper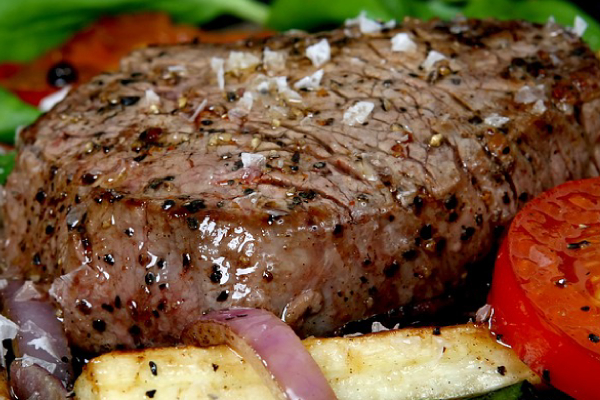 DIRECTIONS:
Season beef fillet with salt and pepper.
In a hot pan, sear the beef fillet for around 8 to 10 minutes.
Pour in chicken stock and add a spring of Rosemary, thyme and 1 bay leaf.
Rest the beef for 10 minutes.
Roughly chop handful parsley, and mix in 1/2 lemon's zest, and 1/2 tbsp of capers, season well.
Plate beef; enjoy.