Spoil yourself with these delicate Earl Grey Cupcakes that is moist, fluffy and tastes good with Honey Swiss Meringue Buttercream!
Cuisine : American  Course : Appetizer Skill Level : Novice
Prep : 40 mins  Cook : 30 mins Ready in : 1 hr 10 mins  Serves : 2 Servings
---
INGREDIENTS
2 Large Russet Potatoes
80g Minced Pork/ Chicken/ Ham/ Bacon
1 Stalk of Spring Onion
¼ cup Dairy Cream
½ cup Shredded Cheddar Cheese
Salt and Coarse Black Pepper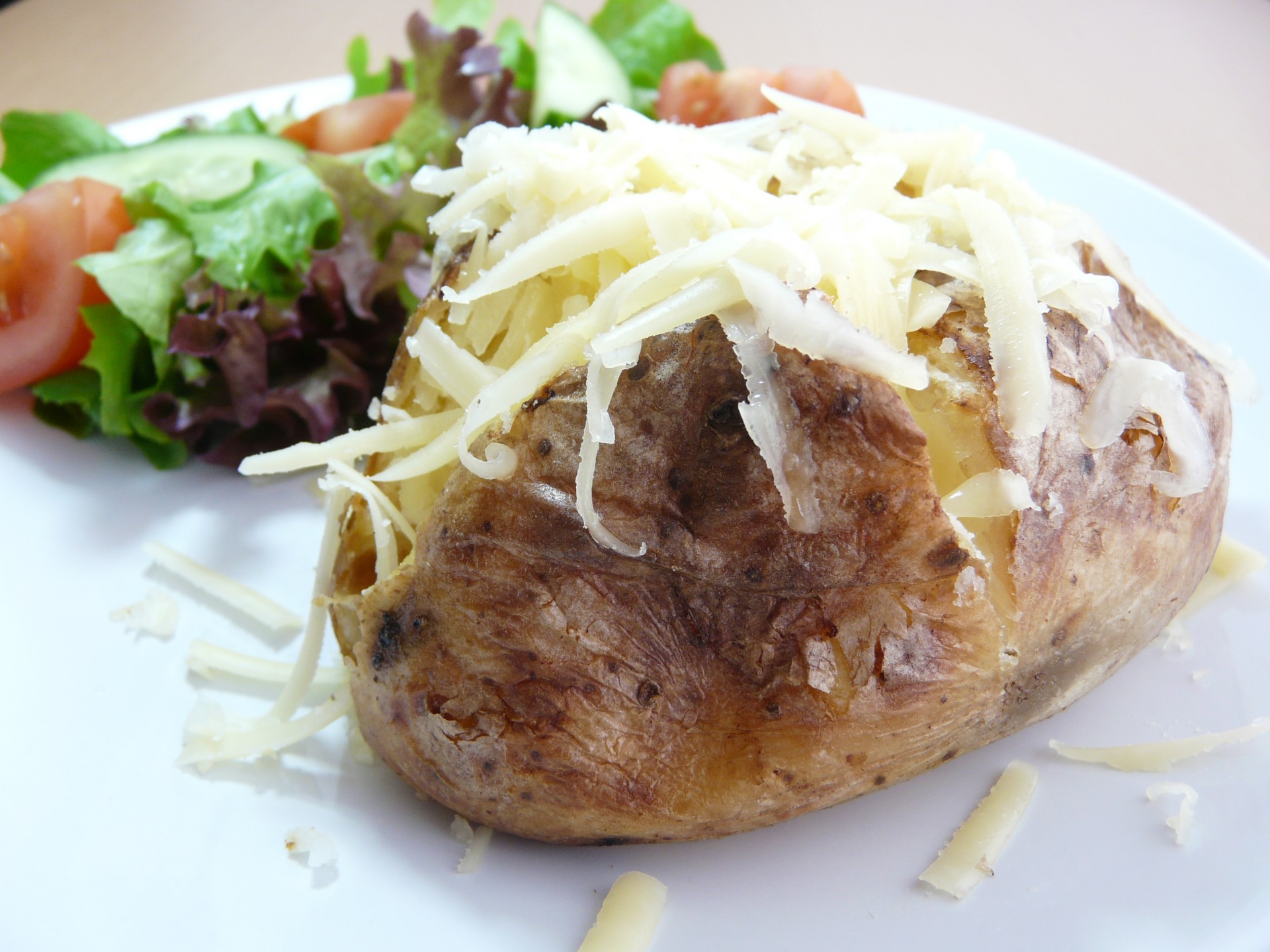 DIRECTIONS
Boil potato in a pot till soft.
Allow potatoes to cool enough. Cut potatoes in half and scoop out the flesh into a small bowl. Smash potato flesh together with cream until combined using a potato masher or a fork.
Stir in cheddar cheese, minced chicken and spring onion and season with salt and pepper.
Scoop the fillings into potato skin and place on a cookie sheet. Sprinkle additional cheese.
Place potatoes in oven and bake at 180C till golden brown.