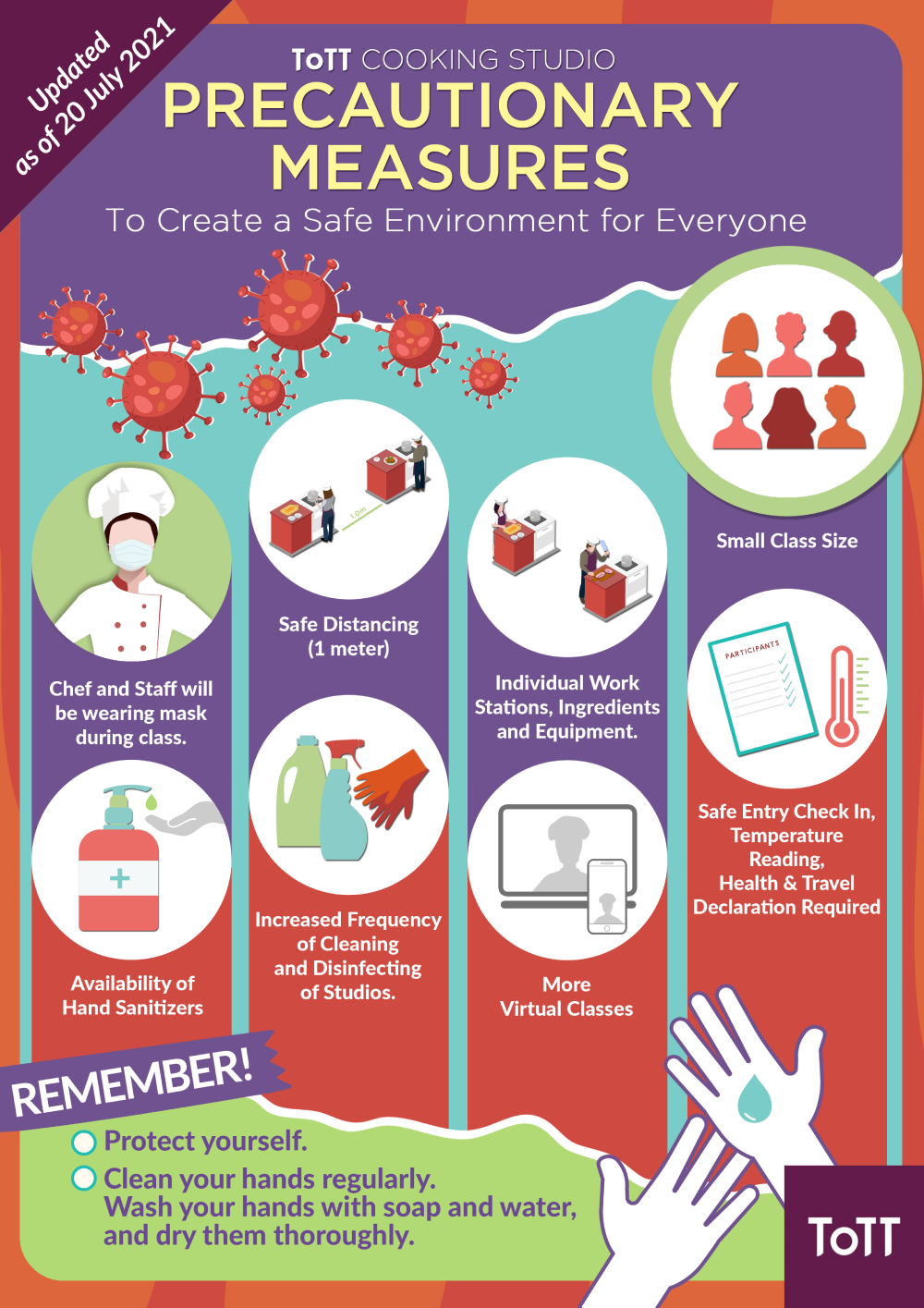 The health, safety and well-being of our participants are our utmost priority.
To help prevent the spread of COVID-19, the following safe distancing and additional precautionary measures will be implemented for cooking classes in accordance with MOH and NEA guidelines.
1. Small size cooking and baking classes will proceed as usual maintaining 1-meter social distancing at all times.
2. Participants will have an individual workstation, set of ingredients and equipment. No intermingling between participants. (Exception for 1-1 classes, pairs will work together at 1 station).
3. All participants will be required to check in via Safe Entry, take a temperature reading, and make health & travel declarations before entering the studio.
4. Dining after the class will no longer be allowed. Please bring containers to take away the food you prepared in the class.
5. All chef instructors, staff, and participants will be wearing mask at all times, except when drinking from your own water bottle.
6. Hand sanitisers will be provided in the studio.
7. There will be an increased frequency of cleaning and disinfecting of studios.
More virtual class openings will be released soon!
Together, let's stay vigilant and practice good hygiene. #sgunited