Breakfast has never been easier when you can waffle up your hash browns with this incredibly easy recipe –filled with layers of delicious chopped ham and grated cheddar cheese!
Cuisine : American Course : Main Skill Level : Novice
Prep : 10 mins Cook : 20 mins Ready in : 30 mins  Serves : 2 servings
---
INGREDIENTS             
Olive Oil cooking spray, for spraying the waffle iron
One 850 g bag Frozen Shredded Hash Browns, thawed or freshly grated potato soaked in cold water and drained
4 tbsp Butter, melted
1 tsp Kosher Salt
1/2 tsp Freshly Ground Black Pepper
3/4 Cup Grated Cheddar
3/4 Cup Chopped Ham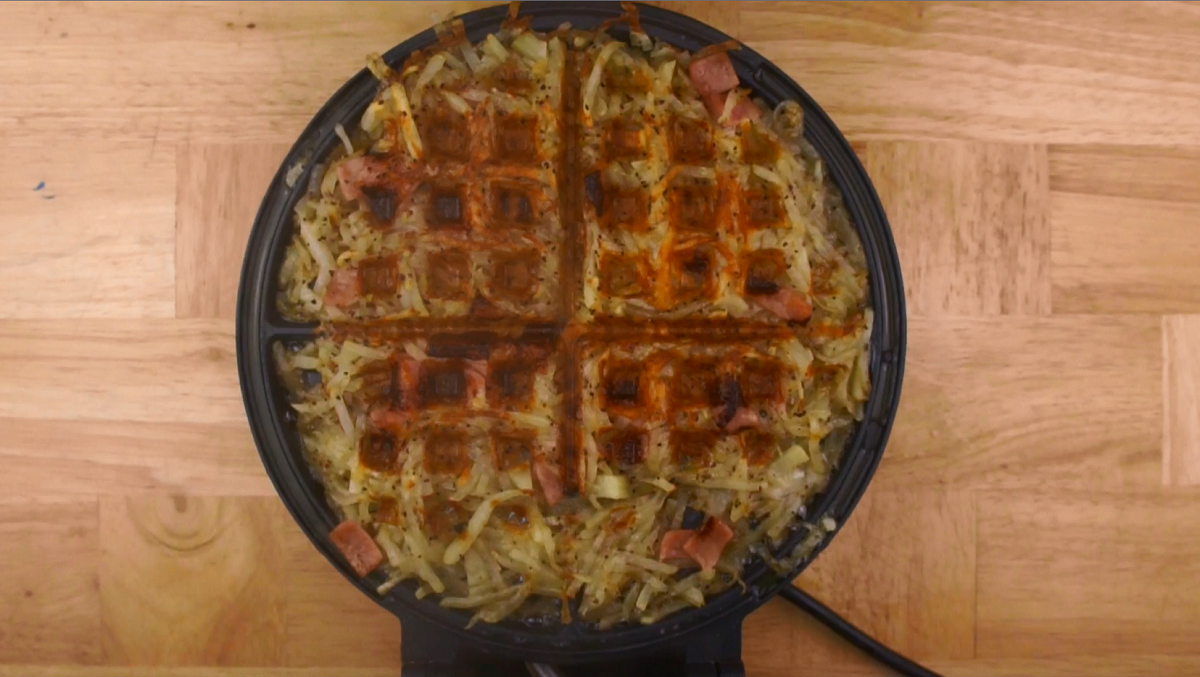 DIRECTIONS:
Preheat a waffle iron on the regular setting and spray both sides with cooking spray.
Squeeze out any excess moisture from the hash browns and put in a bowl.
Pour the melted butter over the hash browns, sprinkle with the salt and pepper and stir.
Scoop 1/2 cup of the seasoned hash browns into each waffle section, then top with a generous 2 tablespoons Cheddar followed by a sprinkling of chopped ham.
Top the cheese and ham in each section with other 1/4 cup hash brown.
Close the waffle iron and cook for 15 minutes on the regular setting.
Repeat with the remaining hash browns, cheese and ham, filling one section of the waffle iron.
ToTT Products: