Crackling Pork sounds like heaven. It takes time to make this dish, around 90 minutes is set for the pork to cook in the grill but its worth the wait. Its crispy skin and succulent meat is the perfect dinner to have with your family, friends or even by yourself!
Cuisine: European Course: Main Skill Level : Novice
Prep : 30 mins Cook : 100 mins Ready in : 2 h 10 mins  Serves : 4 – 6 servings
---
INGREDIENTS                                          
1.5 – 2 kg Pork Belly [square cut], washed and kept in chiller overnight skin side up [exposed]
Rock Salt [as needed]
2 tbsp Chinese cooking wine [optional]
1/3 tsp White Pepper Powder
1/2 tsp Normal Table Salt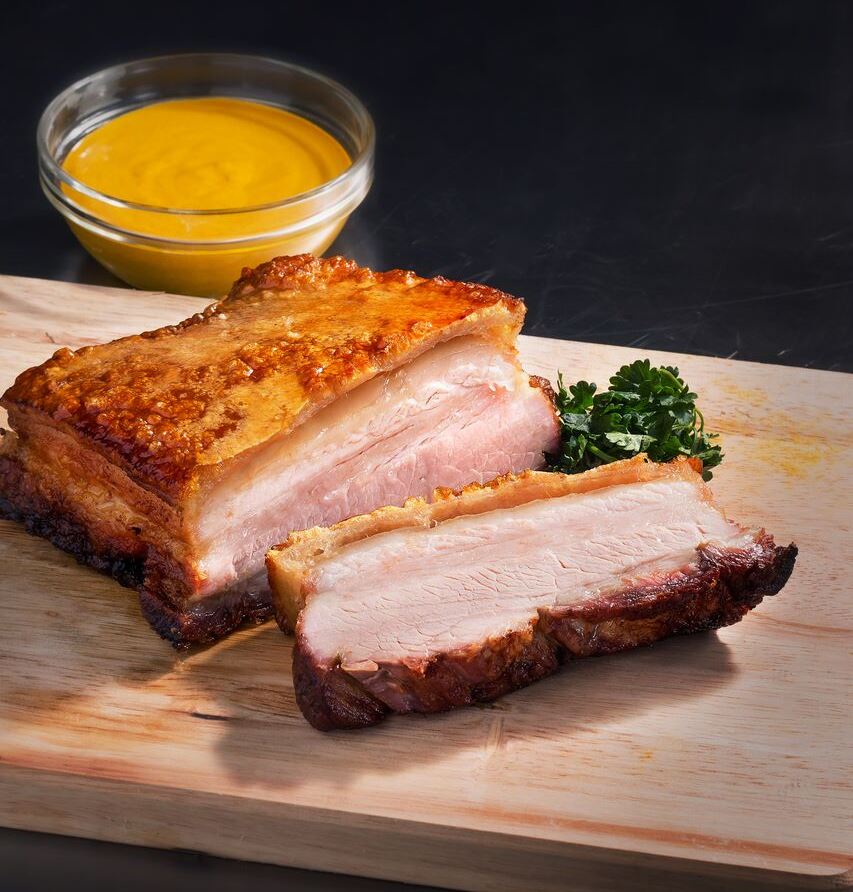 DIRECTIONS 
Remove pork belly from chiller, score the meat part of the belly.
Marinate with normal table salt , 5 spice powder, white pepper powder and Chinese wine.
Poke/prickle/puncture entire surface of skin with needles and keep exposed in chiller overnight (just penetrate the skin, not all the way to the meat)
The next day, before roasting, cover the entire skin with rock salt and keep at room temperature for at least 30minutes.
Scrape all salt from skin and brush white vinegar on skin.
Put on griller indirect heat at 220°c for 90 minutes.
 Rest at least 10 mins before cutting the crackling pork.
TIPS:
Overturn and cut through the meat surface and not the crispy skin surface.
Only cut as much as you want to eat. Leave the rest uncut if not it will dry out.
Using different ovens and grills will have different effect. If the skin burns and turn black, don't worry, just use a small knife and scrape the burned surface away.