Are your meals too boring without a crunch? Then here's your perfect dish!
Cuisine : Asian Course : Main  Skill Level : Novice
Prep : 10 mins Cook : 20 mins Ready in : 30 mins Serves : 4 servings
---
INGREDIENTS             
300g Prawns
50g Milk powder
200g Flour
2 Eggs
40g Unsalted butter
4 sprig Curry leaves
2 Chili padi
80g Cereal
1 tsp Sugar
To taste Salt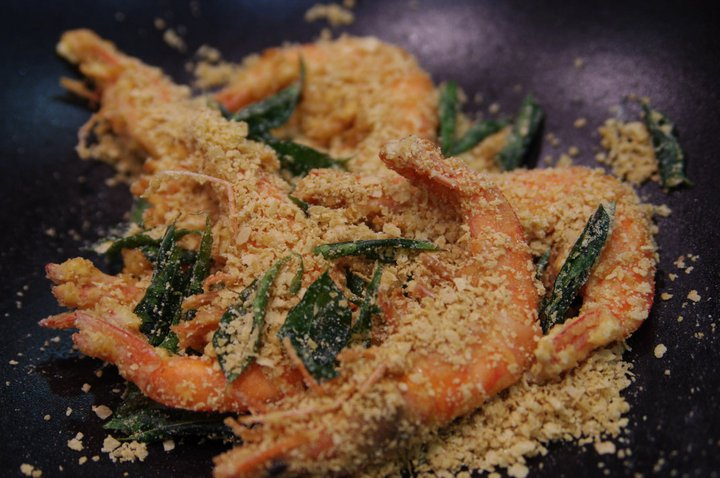 DIRECTIONS:
Clean prawns, devein but leave the shells on. Season with salt.
Mix flour with milk powder.
Beat eggs.
Dip prawns into eggs.
Coat prawns with mixture of flour and milk powder.
Deep fry prawns in hot oil till cooked and set aside.
In a wok, melt the butter and add in curry leaves and chill paid, fry till fragrant.
Add in cereal and stir fry over low heat till brown and crispy and add in sugar and salt.
Add in the prawns and stir fry a little longer.