Who knew that we can switch up basil for broccoli for a delicious pesto recipe! This Roasted Broccoli Pesto tastes delicious with anything!
Cuisine : Baking Course : Dessert Skill Level : Novice
Prep : 2 hrs 20 mins Cook : 25 mins Ready in : 2 hrs 45 mins  Serves : 4-6 Servings
---
INGREDIENTS:
Dough

200g Bread flour
25g Sugar
3g Yeast
75g Milk
1 no Egg
1 tsp Lemon zest
½ tsp Cinnamon
50g Butter
1/8 tsp Salt

Egg Wash

1 Egg
Splash of Cream
½ tsp Cinnamon
1 tsp Sugar

Crumble

75g Flour
25g Almond Powder
¼ tsp Cinnamon
5 tsp Brown Sugar
2 tbso Sugar
50g Butter

Fruits

½ box Strawberries
1 Apple
3 tbsp Sugar
½ tsp Cinnamon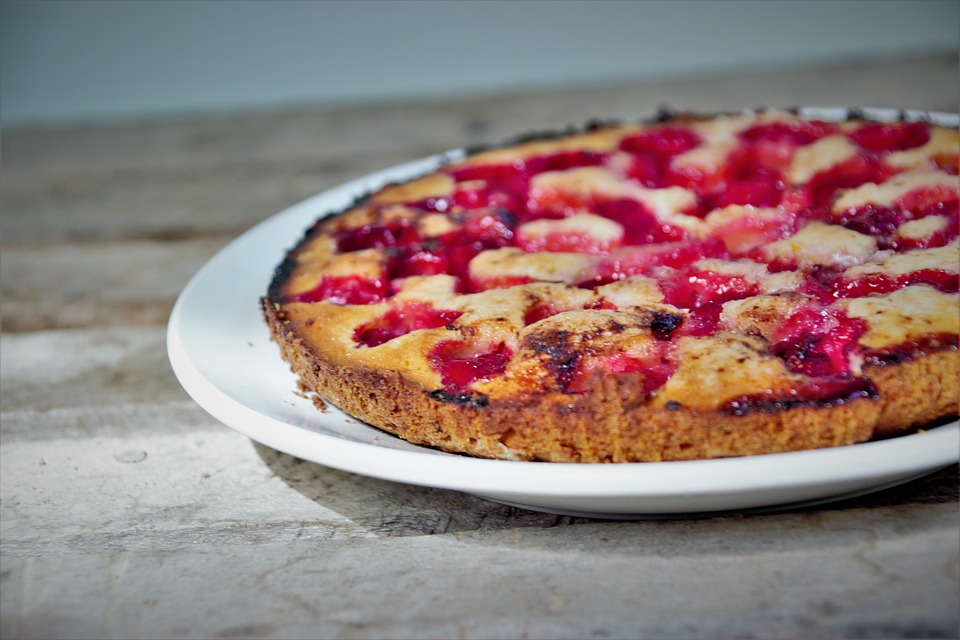 DIRECTIONS:
Mix all the ingredients together and knead for 5 minutes. Place the dough in a greased mold and cover with cling wrap. Leave aside for 1 hour.
Beat the egg, cream, cinnamon and sugar together.
Chop the fruits and stir in the cinnamon and the sugar.
Mix the flour, almond powder, cinnamon and the sugars together. Rub in the butter to form a crumble.
After the dough has rested for 1 hour, punch it down and spread it onto a tray lined with baking paper. (About 9″). Allow the dough to rest for 30 minutes.
Spread the egg wash liberally over the dough. Top with the fruit and then the crumble mixture. Bake it at 180C for 35 minutes.
Serve with a strawberry sauce and some ice cream if desired.
For a strawberry sauce simply purée 1/2 box of strawberries with 2 – 3 tbsp of sugar.