Nutella Malt Muffins are to die for! It is swirled with Nutella, easy-to-make and simply delicious!
Cuisine : Baking Course : Dessert Skill Level : Novice
Prep : 20 mins Cook : 17 mins Ready in : 37 mins Serves : 2-4 Servings
---
INGREDIENTS:
115g Blue Jacket ® Plain Flour
4g Baking Powder
3g Baking Soda
60g Sugar
5g Cocoa Powder
120ml Milo Liquid Milk
70g Milo Powder
45g Melted Butter
1 Egg
100g Nutella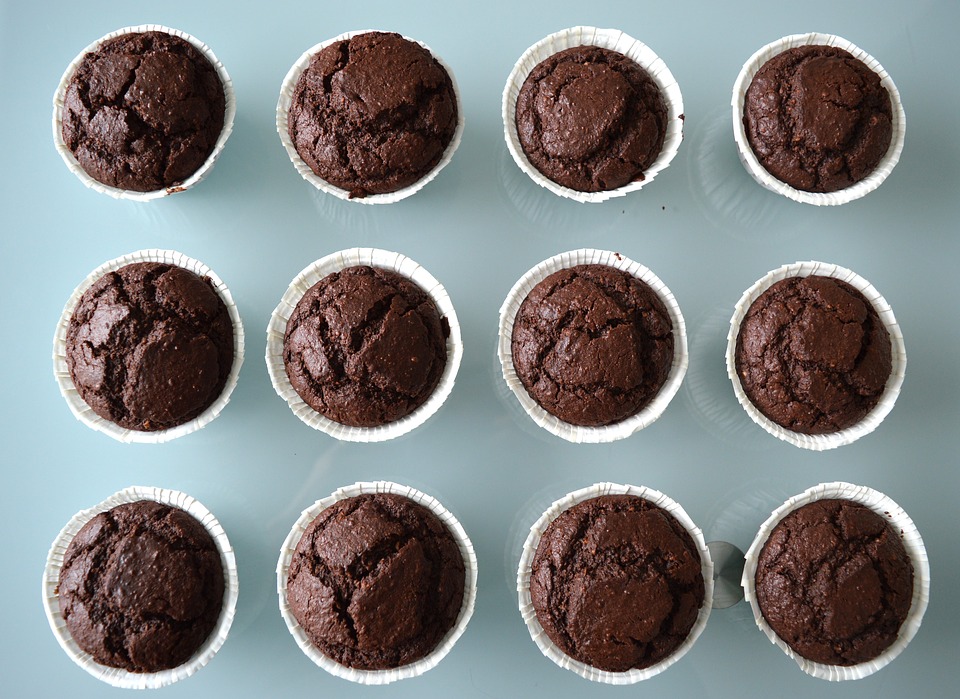 DIRECTIONS:
Sift dry ingredients twice.
Add milo to dry ingredients.
Combine all wet ingredients in a bowl, whisk to mix.
Add Wet Ingredients to the dry ingredients. Do not use a whisk to mix. Use a rubber spatula to mix. DO NOT OVER MIX.
Use yellow scoop & portion into muffin cups – 70 g on each.
Drizzle the Nutella on top of muffin before bake.
Bake at 190°C for approximately 17 minutes.