Conclude Sunday Brunch with this crumbly, sweet and luxurious Almonds Coffee cake over a cup of coffee!
Cuisine : Baking Course : Dessert Skill Level : Novice
Prep : 30 mins Cook : 40 mins Ready in : 1 hr 10 mins Serves : 6-8 Servings
---
INGREDIENTS             
225gm Butter
160gm White Sugar
50gm Brown Sugar
3 no Large Eggs
1 tsp Vanilla Essence or Coffee Emulco
1 tsp Almond Essence
100gm Plain Flour
50gm Almond Flour
1 tsp Baking Powder
1 tsp Coffee Powder mix with 1/2 tsp Hot Water
Crumble Topping

10gm Instant Coffee Granules
100gm Cold Butter
120gm Flour
40gm Almond Flour
80gm Brown Sugar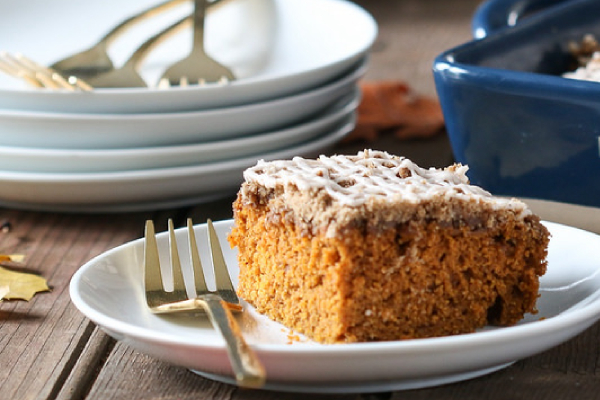 DIRECTIONS
Preheat the oven to 150C and grease a baking tin and line with baking paper.
Prepare the crumble toppings by rubbing the mixture all together till it resembles breadcrumbs. Keep in the fridge till ready to use.
Cream the butter with sugar and brown sugar until light and fluffy.
Add in the eggs gradually till the butter fully incorporates with the eggs. Add in the essence and coffee mixture.
Sift the flour, almond flour and baking powder together.
Add the flour into the mixing bowl and mix well.
Pour into the cake tin and scatter the crumble all over the cake surface.
Cover the cake tin with aluminum foil and bake for 40 minutes.