Virtual Bake-Along Class by Nan Hua Primary School Alumni
Christmas Reindeer Cupcakes
*Suitable for kids aged 5 and above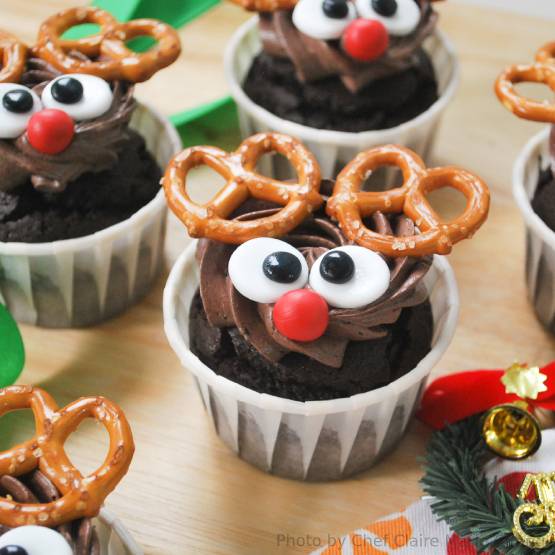 19 Dec 2020
3:00pm to 5:00pm
Chef: Chef Michele Ow
Type: Virtual Bake-along via Zoom
Cuisine: Baking
Difficulty: Novice
$24.00/family
(Usual Price: $48.00/family, *class is partially subsidised by NHPS Alumni)
BOOK NOW
Important:
Please note that the Recipe, Shopping List, Equipment List, Preparation List (if any), and Zoom Virtual Hands-On Class invitation will be sent via email 3 days before the class.
Note: Ingredients not included.
Click here for more details
About The Chef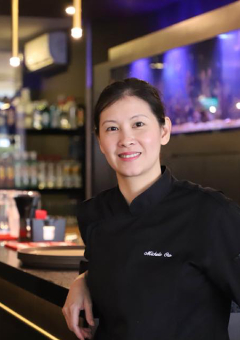 Chef Michele has loved food her entire life. She started baking and cooking at age of 14 years old when she moved to Australia.
Class Description
What you will learn:
Reindeer Cupcakes
– Chocolate Cupcakes
– Chocolate Buttercream
– Basic cupcake decorating techniques with buttercream piping and fondant decorations
What you will prepare:
Class format:
Introduction to Chef Michele Ow, class structure and ingredients.
Demonstration of each recipe by Chef Michele Ow
Discussion with chef including tips, techniques and troubleshooting (throughout class).
Please read our Cooking Classes FAQ before you proceed to register for the class. Classes will only be confirmed proceeding or cancelled three days prior to the date of class. In the event that the minimum number of participants is not met, the class will be cancelled. We will inform you via email. You can choose to either get a refund of the cooking class fee or attend another class of the same value.
ToTT reserves the copyrights of photography and videos taken in class for future promotional purposes, without prior notice. If you do not wish to be included in such, please email cookbakehost@tottstore.com to inform us prior to the class. Failure to do so will mean that you waive all rights to ToTT to use photos or videos that we have captured of you during the class.
Please read our Cooking Class General Terms & Conditions and FAQs.