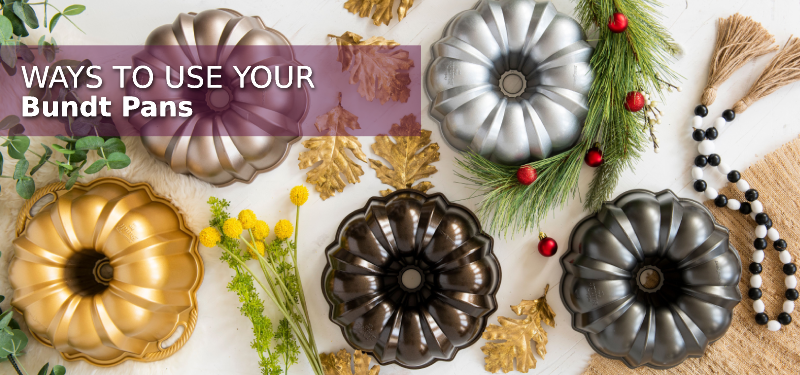 Your Bundt Pan can do more just than baking! Instead of storing inside your kitchen cabinet, it's time to dust off and put it to work. Bring out the versatile, sturdy cast aluminium body for unexpected recipes, crafts and yes you heard us right décor!
Corn off the cob
A total game changer. All you need is two simple tools and you can have fresh corn kernels – Bundt Pan & knife. Place the tip of the shucked corn on the cob in the center hole of the bundt pan. Hold the tip of the cob securely so that it does not slip. In a downward motion, use a knife to slice off the kernels and let it fall directly into the pan, preventing any mess.
S'mores Kit
Up your s'mores game with this creative hacks! Perfect for events or a quaint evening with family, load up the Bundt pan with marshmallows, milk chocolate and graham crackers. Start roasting marshmallow fun with your whole family!
Chilling Bucket
Perfect for parties! Treat your guests to chilled drinks even when you haven't got any in the fridge. Fill the Bundt pan with a jug with half ice and half water, then add a generous amount of salt to help the water reach a lower temperature. Submerge your drinks and wait a few minutes for it to cool down.
Ice Cube Ring
Instead of throwing boring ice cubes into your beverage, whip up a Bundt pan ice ring. Gather up some tasty, eye-catching ingredients like fresh fruits, herbs, and edible flowers and be ready to impress your guests.