Your Christmas dinner just wouldn't be complete without classic pigs in blankets! These make for marvellous party canapés and a show-stopping side dish to any Christmas roast as part of all the trimmings.
Cuisine: American Course: Appetiser
Skill Level: Novice
Prep: 20 mins Cook: 20mins Total: 40 mins
Serves: 16pcs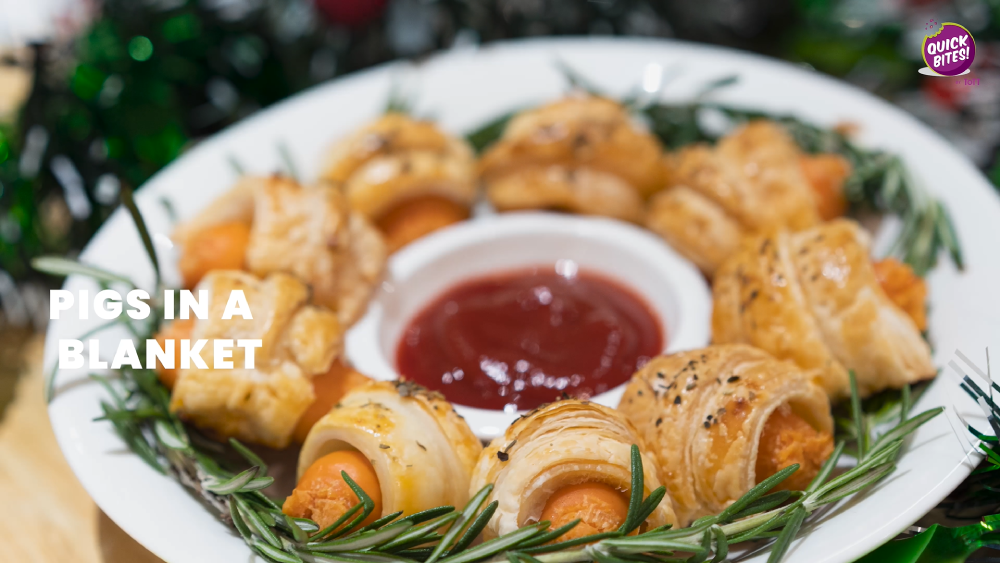 INGREDIENTS
1-2 sheets of puff pastry
16 mini hot dogs
Egg wash
Rosemary sprigs (for decoration)
DIRECTIONS
Preheat oven to 190ºC. On a lightly floured surface, cut the puff pastry into triangles.
Place one mini hotdog on thick side of each triangle then gently roll to thinner side.
Transfer to a medium baking sheet, brush with egg wash.
Bake until golden, 20-25 minutes.
Lay rosemary sprigs around the inside of the wreath and place a small bowl filled with ketchup in the center.