A French Bistro Classic, Steak Au Poivre is the perfect entrée for a sensational dinner with your family and friends.
Cuisine : European Course : Main Skill Level : Novice
Prep : 10 mins Cook : 20 mins
Ready in : 30 mins Serves : 1
---
INGREDIENTS:
Beef Steak
1 tbsp Shallot
1 tsp Whole Peppercorns
Butter
Canola Oil
Garnish of Parsley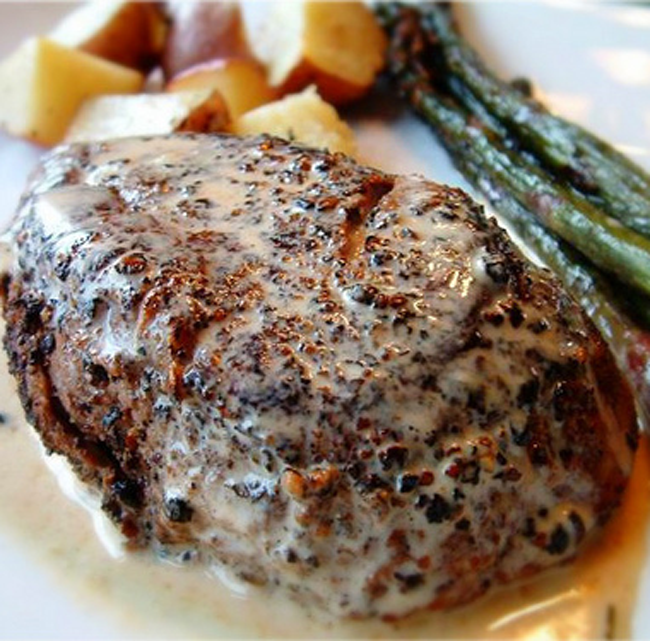 DIRECTIONS:
Season the beef with salt & pepper.
Heat the frying pan until very hot then adding the canola oil and sear the beef on both sides.
Remove and place it in a baking tray and bake it for 6 minutes to achieve medium rare and 8 minutes for a medium temperature.
Add crush peppercorns lightly into the pan until softened.
Deglaze it with a little Bandy and finish it with cream.
Add in beef & top with sauce.
Garnish with fresh parsley.