This Italian style Baked Potato and Mozzarella Flan is so delicious that will leave wanting for more!
Cuisine : European Course : Condiment Skill Level : Novice
Prep : 45 mins Cook : 30 mins
Ready in : 75 mins Serves : 4-6
---
INGREDIENTS:
170g Red Skin Potatoes
20g Butter
20g Milk
20g Grated Parmesan Cheese
1 Whole Eggs
15g Cooked Ham
15g Provolone Cheese
20g Buffalo Mozzarella
Chopped Fresh Parsley Leaves
Breadcrumbs
Butter for the mold
Sea Salt
Crushed Black Pepper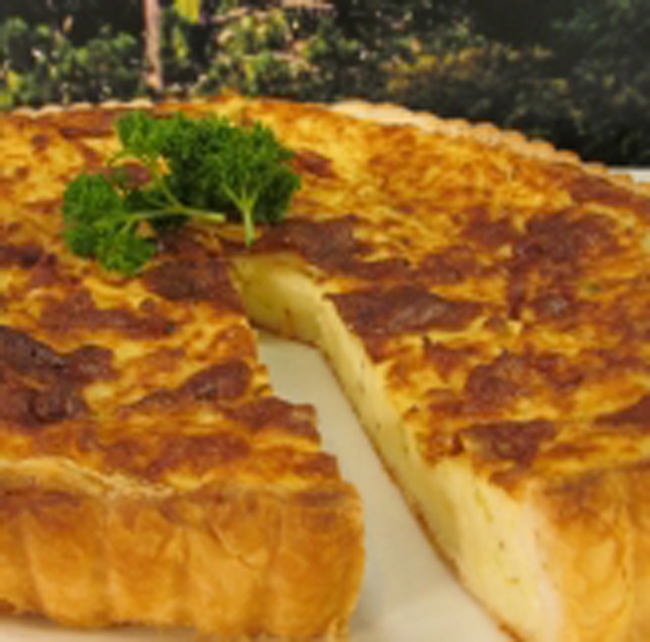 DIRECTIONS:
Wash the potatoes scrubbing the skin.
Boil the potatoes in salted water for half hour (start from cold water).
In a bowl crush the potatoes.
Add the butter, grated parmesan cheese, milk, eggs, diced cooked ham, chopped parsley, salt and pepper.
Mix well all the ingredients until get a smooth creamy mixture.
Grease the mold with the butter and dust with the bread crumbs.
Pour the mixture into the mold until cover half of it.
Cover with slice buffalo mozzarella and provolone cheese.
Pour the rest of the mixture and cover up with breadcrumbs and little butter.
Oven-baked for 30 minutes, 180ºC.
Remove from the oven, rest for a minute, serve.