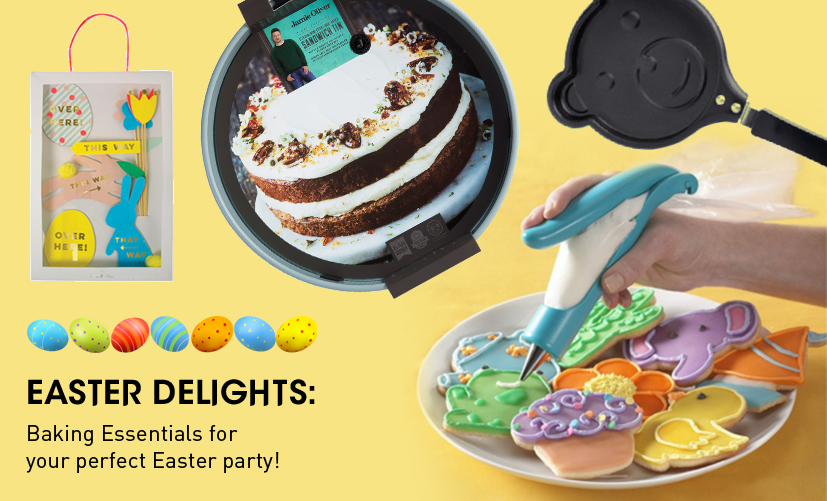 Easter is always a great time for families and friends to get together – if you're planning an Easter party this year, get baking and treat your guests to some homemade Easter goodies! Whether you've decided to bake cookies, cupcakes or show-stopping cakes, here's a round-up of all the baking essentials you will need this Easter for the perfect party! Discover everything you need to rise to the occasion with our range of Easter baking essentials.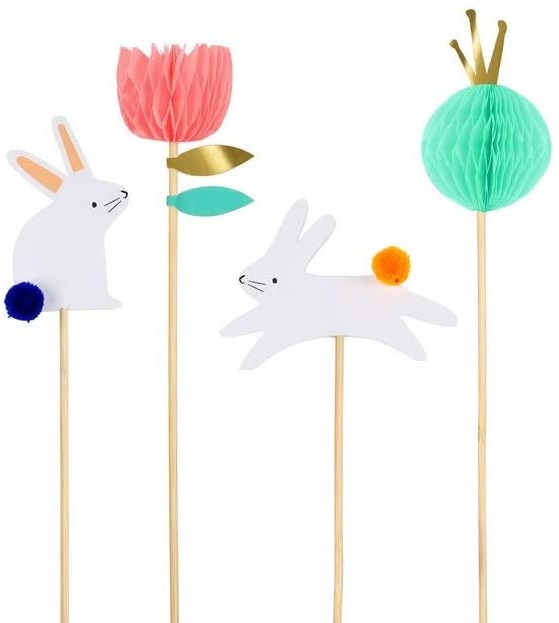 1. Meri Meri Easter Party & Bakeware
Decorate your Easter cakes in style with these cute cake toppers featuring Easter bunnies with flowers and flags. The toppers are embellished with satin cord and shiny gold foil. Perfect for that carrot cake
Here's a fantastic Honeycomb Bunny Cake Toppers to get you started!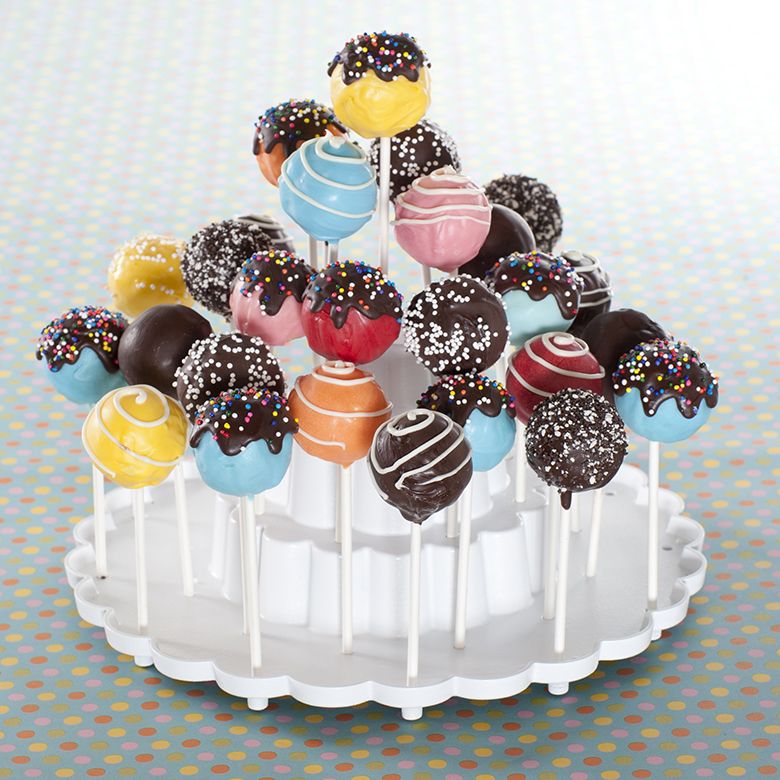 2. Nordic Ware 3 Tiered Cake Pop Display Stand
Transport all your yummy cake pop creations easily with the Nordic Ware 3 Tiered Cake Pop Display Stand! The keeper works with standard-sized treat sticks and can securely hold 37 cake pops in place for decorating and transport.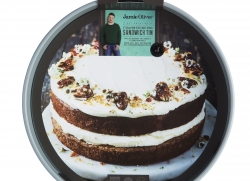 3. Jamie Oliver Bakeware
The range of bakeware and baking tools from Jamie Oliver is every home baker's dream. Each piece has been smartly designed to help turn out show-stopping cakes and melt-in-the-mouth dishes time after time. The new range includes non-stick baking tins, loaf tins, whisks and many more baking tools.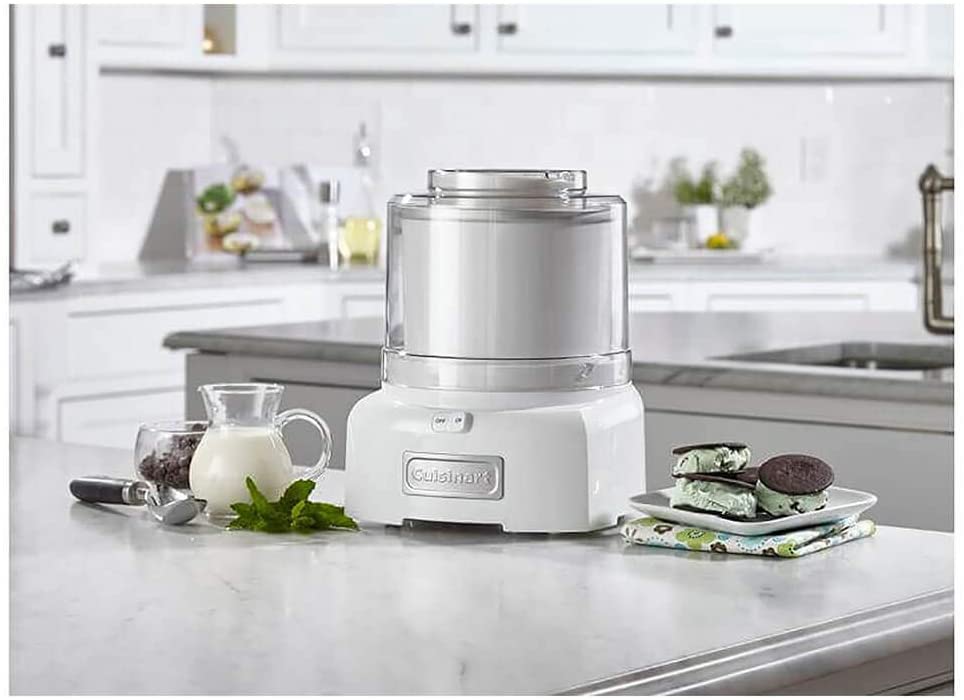 4. Cuisinart Frozen Yogurt, Ice Cream & Sorbet Maker
Enjoy the finest homemade frozen treats – at home! The fully automatic Cuisinart® Frozen Yogurt – Ice Cream & Sorbet Maker lets you make your favorites in 20 minutes or less, with no fuss and no mess. Just add ingredients to the bowl, press ON and the machine does the rest – delicious frozen treats for everyone in no time!
6. IBILI Mini Aluminium Non-stick Frying Pans
The IBIILI Aluminium Non-stick Frying Pans from Ibili is ideal for making eggs or pancakes in the shape of a bear. This pan will brighten up your food kitchen. The sloped sides let food slide out easily, and the non-stick surface makes cleanup effortless. Whether you're a serious gourmet, a regular entertainer, or cooking for the family, no other piece of cookware performs with this omelette pan. Make delicious mini pancakes with these frying pans for the kids this coming Easter!
Check out our store for more Easter Promotions!