These melt-in-your-mouth Vanilla Butter Cookies are absolutely delicious and great as a snack! 
Cuisine : Baking Course : Dessert Skill Level : Novice
Prep : 15 mins Cook : 15 mins Ready in : 30 mins Serves : 10-12

---
INGREDIENTS:
100 g Unsalted butter, softened
100 g Caster sugar
1/2 no Egg
1/4 tsp Salt
205 g Plain flour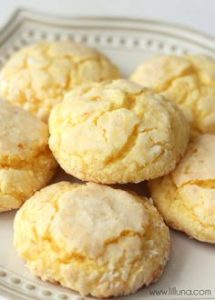 DIRECTIONS:
Mix Group A (Unsalted Butter and Caster Sugar) and cream together.
Add in Group B (Egg) and mix well.
Add in Group C (Salt and Plain Flour) and mix well, if the dough is sticky, chill it for at least 3mins until firm.
Roll out the dough and cut into desire shapes.
Bake it for 15 mins at 180 degree Celsius until golden brown.