Whet your appetite with this tasty Steamed Black Bean Paste Chicken made with sweet and salty fermented black bean sauce
Cuisine : Asian  Course : Appetizer  Skill Level : Novice
Prep : 50 mins  Cook :10 mins Ready in : 60 mins  Serves : 2-4 Servings
---
INGREDIENTS             
300g Boneless Chicken Leg
Potato Starch
10g Fermented Black Beans
1 tbsp Minced Garlic
½ tsp Chicken Powder
A dash of Salt
1 tsp Sesame Oil
1 tsp Sugar
1 tsp Pickled Plum
1 de-seed/ chopped Red Chili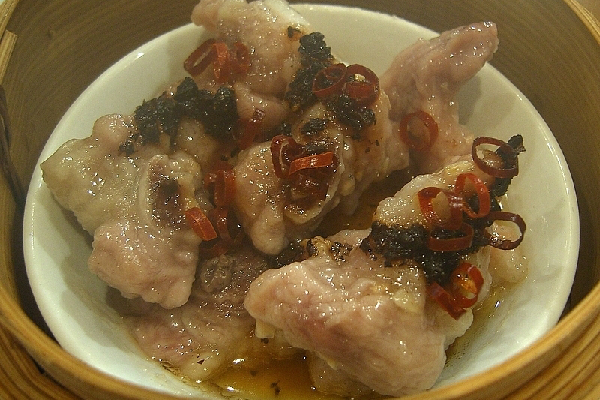 DIRECTIONS
Cut boneless chicken leg into about 1.5cm x 3cm size.
Marinate chicken with potato starch for about 30 minutes.
Fry ½ portion garlic and mix with the raw ones.
Fry the fermented black beans until fragrant.
Add in all the seasonings and steam for 10 minutes over high fire.
Garnish with chilli slices and serve immediately.