Roasting broccoli brings out the rustic flavour of this comforting soup on a rainy day.
Cuisine : European Course : Appetizer Skill Level : Novice
Prep : 10 mins Cook : 40 mins Ready in : 50 mins Serves : 1-2 Servings
---
INGREDIENTS
400g Roasted Broccoli
Oil
Salt
Pepper
2 strips Bacon
2 diced Yellow Onions
2 cloves Fresh Garlic, minced
400g Chicken Stock
100g Heavy Cream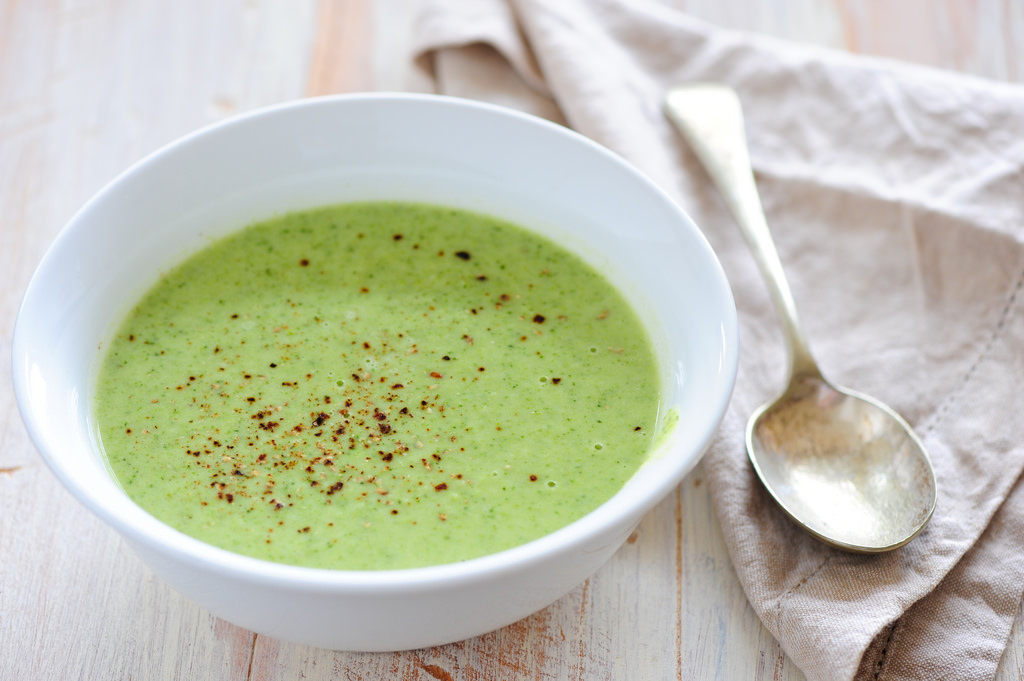 DIRECTIONS:        
Season broccoli with oil, salt and pepper and bake at 200c for 20-25 minutes till roasted.
Meanwhile, render fats from bacon, add in onions & garlic and sauté till translucent.
Add in roasted broccoli, followed by chicken stock, simmer for 2 minutes.
Add in heavy cream and blitz.