These fresh-from-the-oven Pistachio Cookies from Chef Philia is buttery, salty and sweet and perfect for high tea!
Cuisine : Baking Course : Dessert Skill Level : Novice
Prep : 15 mins Cook : 15 mins Ready in : 30 mins  Serves : 25 pieces
---
INGREDIENTS             
185gm Golden Churn Salted Butter
65g Icing Sugar
1/2 no Egg
205gm Plain Flour
1/2 tsp Vanilla Essence
Chopped Pistachio
Some egg whites to coat the chopped pistachio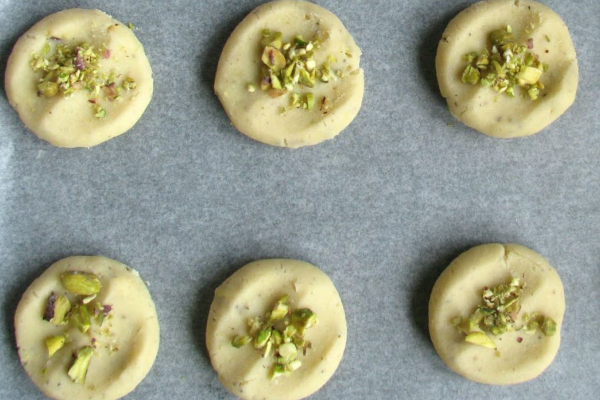 DIRECTIONS
Cream butter and sugar until creamy.
Add in the egg and vanilla essence.
Lastly, add in the flour and mix well.
Chill the dough until it is firm.
Roll the dough into small balls and roll onto the chopped pistachio.
Make a small dent at the centre and bake at 180C fan mode oven for 15 minutes or until golden brown.