A refreshing Lemon & Mint soda is what your guests need on a hot day!
Cuisine: European Course: Appetizer Skill Level : Novice
Prep : 10 mins Cook : 0 mins Ready in : 10 mins  Serves : 1-2 Servings
---
INGREDIENTS                                          
100g Mint Leaves
4 cups Sugar Syrup
3 no Lemon Slices
3 cups Lemon Juice
3 tsp Fine Sea Salt
3 cups Water
Ice Cubes as needed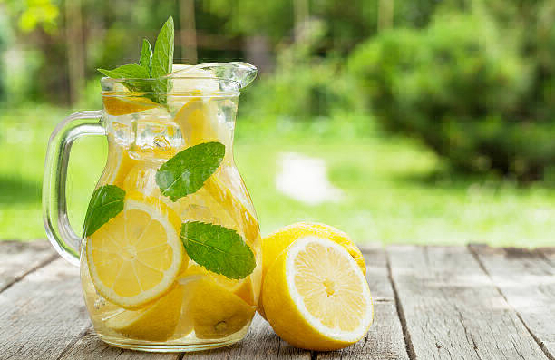 DIRECTIONS
Combine mint leaves, sugar, salt and lemon juice in a blender and puree till smooth.
Add water as needed.
Strain mixture through a sieve and extract as much juice as possible and fill into a jug.
For making the soda, take some mix in a cup, fill with ice and top with soda, mix well and serve immediately.