Enjoy the pleasure of a subtle cinnamon flavour in your cookies. These cookies are easy to prepare and are best served with a glass of milk while having afternoon tea with your friends!
Cuisine : Baking Course : Dessert Skill Level : Novice
Prep : 30 mins Cook : 15 mins Ready in : 45 mins Serves : 3

---
INGREDIENTS:
115g Flour
20g Cinnamon Sugar
1 tsp Vanilla
½ tsp Grated Lemon Zest
80g Cold Butter (chopped)

Sugar Glaze

100g Icing Sugar
½ tsp Lemon Juice
Water
Food Paste Colours
2 tsp Cinnamon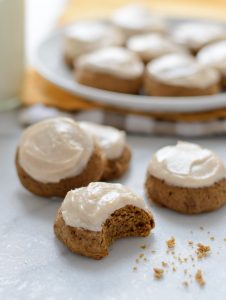 DIRECTIONS:
Put all the ingredients into a bowl and rub in the butter. Make a dough. Cover it in plastic wrap and refrigerate for about 20 minutes.
Dust your work surface with flour and roll out the cookie dough.
Cut out the dough with cookie cutters of your choice.
Place them on a baking tray lined with baking paper and bake them at 180°C for 12 minutes or unit evenly browned.
Slide the cookies on a cooling rack and cool completely.


For Icing

Put the icing sugar in a bowl.

Stir in the lemon juice and some water a few drops at a time until you get a spreadable consistency. If the mixture becomes too thin simply add in a little icing sugar until it thickens.

Color the icing if desired, spread or pipe it over the cookies and allow to set for about 15 minutes.