These unbelievably simple and enjoyable Chocolate Blondies is the perfect finish to a meal!
Cuisine: Baking Course : Dessert Skill Level : Novice
Prep : 15 mins Cook : 35-40 mins Ready in : 50-55 mins Serves : 1 Serving
---
INGREDIENTS             
115g Unsalted Butter
215gm Brown Sugar
2gm Salt
115gm All Purpose Flour
5gm Baking Powder
60gm Eggs
60gm Chocolate Coins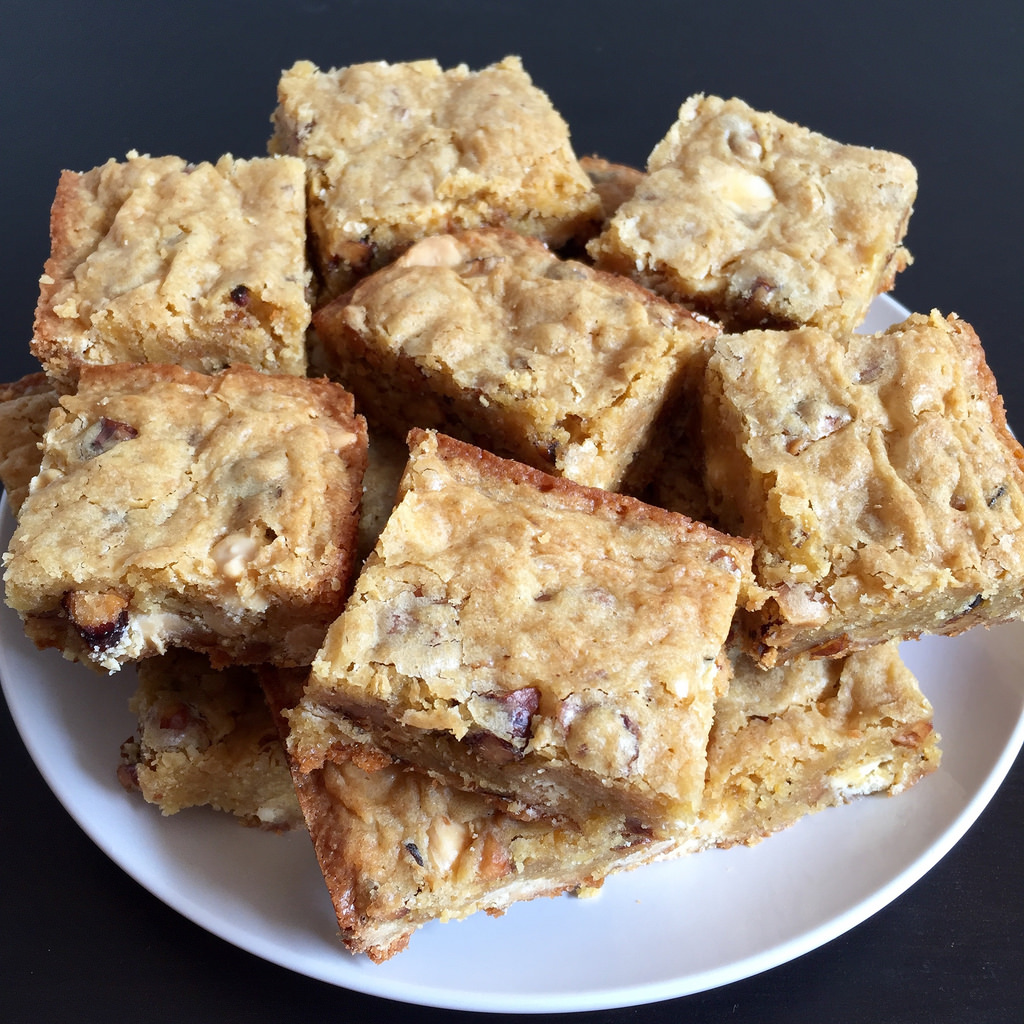 DIRECTIONS
Pre heat oven to 170°C.
Mix butter with brown sugar till smooth. Add eggs.
Mix until all ingredients are fully incorporated.
Sift salt, AP flour, baking powder into the mixture.
Lastly add the chocolate buttons.
Line and grease a 8×8 tray with baking parchment.
Pour the mixture onto the baking tray.
Bake for approximately 35-40 minutes depending on oven.