Chicken Cordon Bleu, a classic Swiss dish of chicken breast stuffed with ham and cheese.
Cuisine : European Course : Main Skill Level : Novice
Prep : 35 mins Cook : 15 mins Ready in : 50 mins Serves : 2 Servings
---
INGREDIENTS:
½ Boneless Skinless Chicken Breast
1 Ham Slice
Lemon Juice
Shredded Gruyere Cheese
½ cup All-purpose flour
1 Egg
½ Cup Seasoned Panko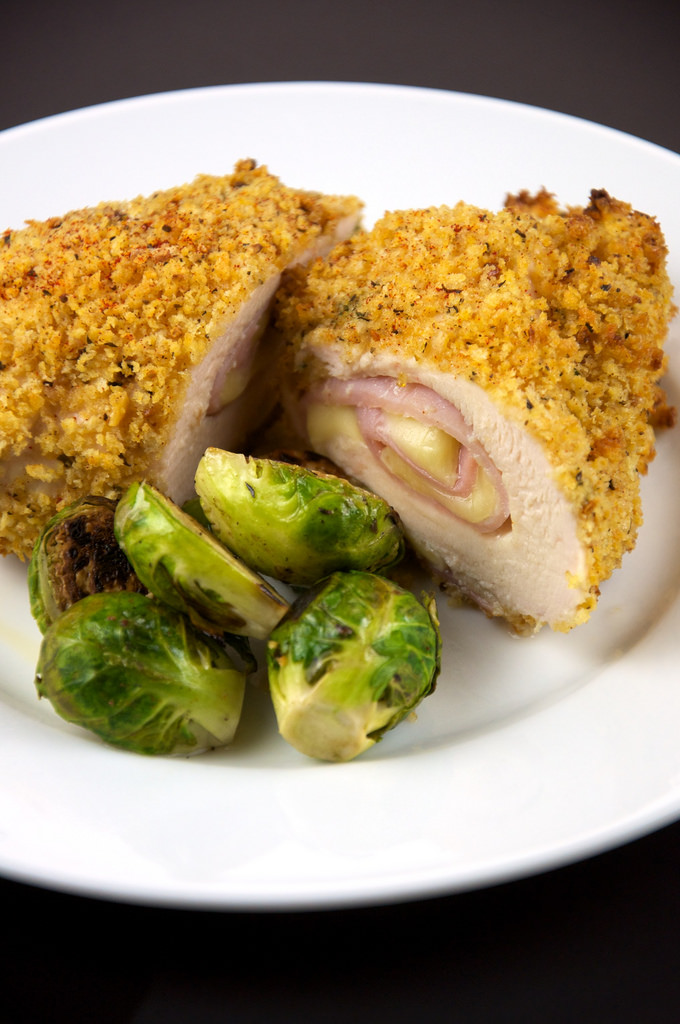 DIRECTIONS:
Clean chicken breast and lay between 2 sheets of cling film and beat with mallet's flat side until ¼ inch thick.
Season with salt and pepper.
Squeeze some lemon juice.
Lay shredded Emmental cheese and ham, roll it tightly and wrap back into cling film.
Allow to rest 20 minutes in the fridge.
Lightly unwrap and coat in plain flour.
Dip into lightly beaten egg.
Roll into panko (optional parsley flakes)
Fry in griddle pan until brown.
Place pan in oven for 8 minutes.
Cover with foil while resting – rest for minimum 5 minutes.