With just 4 simple steps, you can enjoy a healthy version of silky smooth Chawanmushi by incorporating soy milk!
Cuisine : Asian  Course : Appetizer  Skill Level : Novice
Prep : 10 mins Cook : 15 mins Ready in : 25 mins  Serves : 1-2 Servings
---
INGREDIENTS                                          
Custard

4 medium Eggs, beaten, strained
1 tbsp Kikkoman Soya Sauce
10g Dashi Stock
300ml Unsweetened Soymilk

Condiments

4 slices Japanese Fish Cake
1 pc Boneless Chicken Leg, cut into cubes, pre blanched
4 pcs Shitake Mushrooms
4 pcs Gingko Nuts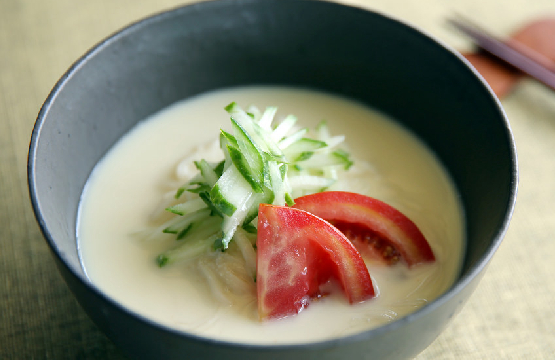 DIRECTIONS       
Combine all ingredients for the custard and strain.
Divide the condiments among the steaming cups.
Pour custard over, cover tightly and steam for 15minutes over low fire. (85-95C)
Serve the custard immediately.