Black Pepper Crab, one of the most popular ways that crab is served in Singapore, can be made in just 6 simple steps!
Cuisine : Asian  Course : Main  Skill Level : Novice
Prep : 20 mins  Cook :10 mins Ready in : 30 mins  Serves : 2-4 Servings
---
INGREDIENTS
Butter
3 cloves Garlic, minced
3 Shallots, minced
1-2 tbsp Coarse Pepper
2 tbsp Oyster Sauce
1 tsp Black Soya Sauce
Crab, cleaned
Sugar
¼ cup (60ml) Water
Fresh Coriander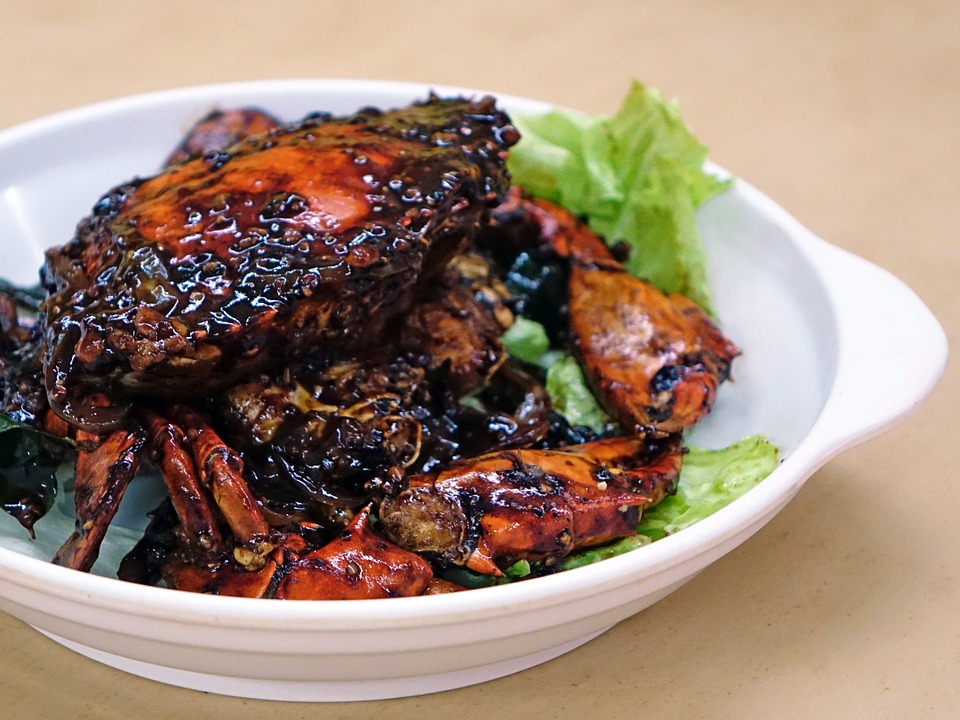 DIRECTIONS:        
Prepare and clean the crab.
Heat butter and fry garlic and shallots for 1 minute.
Add coarse pepper and fry for further 3 minutes.
Add crab, oyster sauce, black sauce, sugar and water.
Cover and turn on high until cooked, about 5 minutes.
Serve with coriander.