This is a popular snack in the streets of Hong Kong! This recipe is delicious and shark-friendly. Make this delicious street food at home.
Cuisine : Asian Course : Appetizer  Skill Level : Novice
Prep : 10 mins Cook : 20 mins Ready in :  30 mins  Serves : 4 servings
---
INGREDIENTS             
1 tbsp McCormick Garlic Powder
1/2 tsp McCormick Ginger Powder
1 tbsp Chinese Cooking Wine
1 tbsp Cooking Oil
1 can Button Mushroom, sliced
200g Bamboo Shoot Shreds
8 Pre-soaked Shitake Mushrooms, sliced
500ml Hot Water
1kg Rich Chicken Stock
20g Dried Black Fungus, soaked and thinly shred
200g Fresh Scallop, diced (pre-blanched)
4 tbsp Water Chestnut Powder, mixed into 3/4 cup water
1 tbsp McCormick White Pepper, mix in 1/4 cup hot water
Garnish
Some Chinese Parsley
For taste- Pepper and Black Vinegar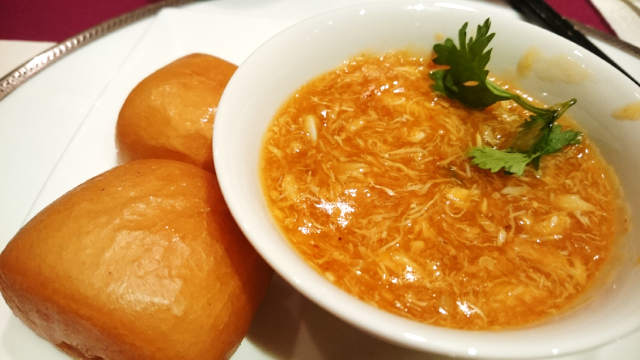 DIRECTIONS:
Heat wok, add in garlic powder and ginger powder pan grill slightly till aromatic then drizzle in the oil and Chinese wine.
Add in all shredded mushroom assortments and bamboo shoot shreds, stir mixes thoroughly and pours in hot water and rich chicken broth. Bring to a rapid boil add in the black fungus and a stalk of coriander. Cook over medium heat for about 5 minutes.
Add in diced scallop and prawn meat. Reduce heat, simmer for 5 minutes. Thicken the soup with water chestnut solution. Season to taste with pepper stock and black vinegar.
Garnish with Chinese parsley and serve hot.