ToTT x Music Delight School
Day 2 | Drop Off Culinary + Music Camp
*Suitable for kids aged 6-14 y.o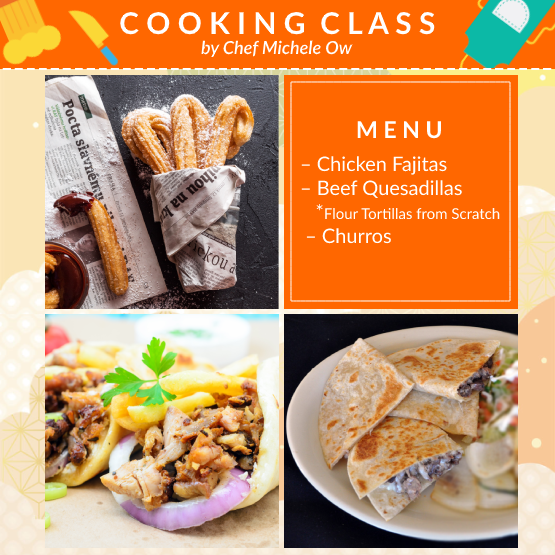 *This class may require the kids to handle simple cutting with guidance from our Chef. Please indicate whether you are comfortable with your child handling sharp knives. Our chef and staff will be happy to assist if cutting is best avoided.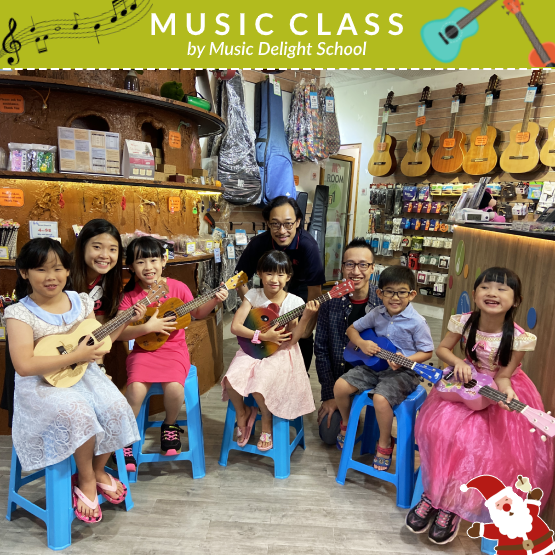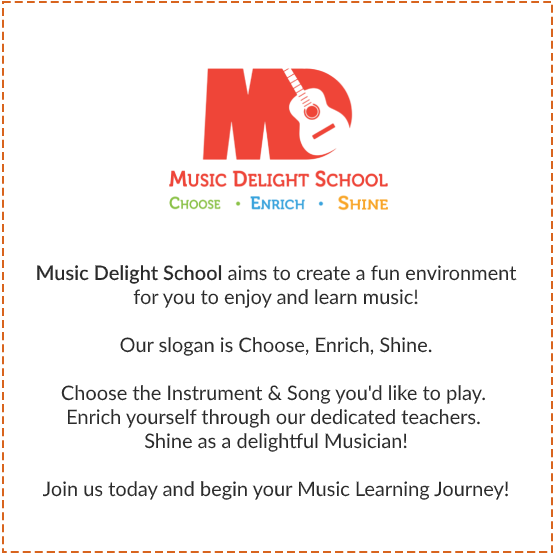 22 Jun 2021
Full Day: 9:00am – 4:00pm
Chef: Michele Ow
Type: Hands-on Kids Cooking & Music Class
Cuisine: Western
Location: ToTT @ Century Square
Difficulty: Novice
CLASS FEE
S$228.00/child

(U.P $258.00)
PROMOTION AVAILABLE
$205.20/pax
ToTT Members/UOB Cardholders/Music Delight School Students: 10% Discount
BOOK NOW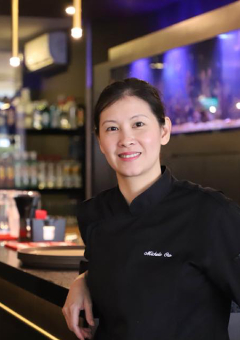 Chef Michele has loved food for her entire life. She started baking and cooking at age of 14 years old when she moved to Australia.
Class Description
What you will learn / Class format:
COOKING CLASS by Chef Michele Ow
9:00am – 12:00pm
Cooking Class
– Chicken Fajitas
– Beef Quesadillas  (Please indicate if chicken is preferred)
  *Flour Tortillas from Scratch
– Churros
What you will prepare:
What the class includes:
Use of quality kitchen equipment
ToTT apron
Ingredients for the class
Recipe printout
Class format:
Introduction to Chef Michele Ow, class structure and ingredients.
Demonstration of each recipe by Chef Michele Ow followed by hands-on session by participants.
Discussion with chef including tips, techniques and troubleshooting (throughout class).
12:00pm – 1:00pm
LUNCH BREAK: Kids will eat what they prepared in the class.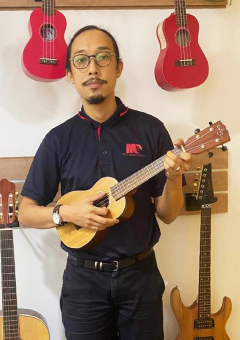 Shaun Soh
Shaun has taught the Ukulele to thousands of students through the years! Equipped with a passion to teach, Shaun constantly strives to improve his teaching methods and give students a delightful learning experience. Not only does Shaun conduct regular lessons to students, he is in charge of teacher training sessions at Music Delight School. Shaun holds a 100% pass rate, with every student obtaining either a Merit or Distinction in their Guitar & Ukulele Examinations.
MUSIC CLASS by Music Delight School
1:00pm – 4:00pm
What you will learn:
Participants will learn to play the ukulele through fun popular songs! Be introduced to the basic chords & learn strumming patterns!
What the fee includes:
Ukulele Pick
Notebook
Music Delight's Ukulele Booklet
Class format:
Introduction

Playing Ukulele Chords & Songs
Strumming Patterns to bring the Ukulele to life
Learning your favourite songs & being able to perform them!
You will be able to interact directly with the instructor and use the wide variety of kitchen equipment provided by our partners and available for purchase at the ToTT Store in this hands-on cooking class. Participants are advised to wear closed shoes for protection and dress in casual, comfortable attire with little to no jewelry. Participants may be asked to share workspace/work in pairs depending on the recipe and class concept.
Please read our Cooking Classes FAQ before you proceed to register for the class. Classes will only be confirmed proceeding or cancelled three days prior to the date of class. In the event that the minimum number of participants is not met, the class will be cancelled. We will inform you via email. You can choose to either get a refund of the cooking class fee or attend another class of the same value.
Customers who hold the complimentary hands-on/demo class vouchers are to email cookbakehost@tottstore.com to register for cooking classes. If you hold a complimentary cooking class voucher but made payment for a cooking class, the payment made is strictly non-refundable. Please note that some of our cooking classes cannot be redeemed with complimentary class vouchers and/or redemption letter. There is also a quota for the number of complimentary class vouchers redeemed per class. Do register for classes in advance to avoid disappointment as classes redeemed using complimentary vouchers are on a first-come-first-serve basis.
ToTT reserves the copyrights of photography and videos taken in class for future promotional purposes, without prior notice. If you do not wish to be included in such, please email cookbakehost@tottstore.com to inform us prior to the class. Failure to do so will mean that you waive all rights to ToTT to use photos or videos that we have captured of you during the class.
Please read our Cooking Class General Terms & Conditions and FAQs.